The Simon Greiner Track & Field Program (SGP) has been instrumental in growing the sports of cross-country and track & field in Oklahoma City Public Schools. Under the leadership of SGP Program Director Dr. David Crynes, OKCPS coaches and student-athletes now have access to the resources and equipment they need to build strong running programs and cultures.
Over the past two years, participation numbers and the level of competition have noticeably increased across the district. OKCPS high school athletes are among the fastest in the state, and the energy and excitement are trickling down to the middle school levels.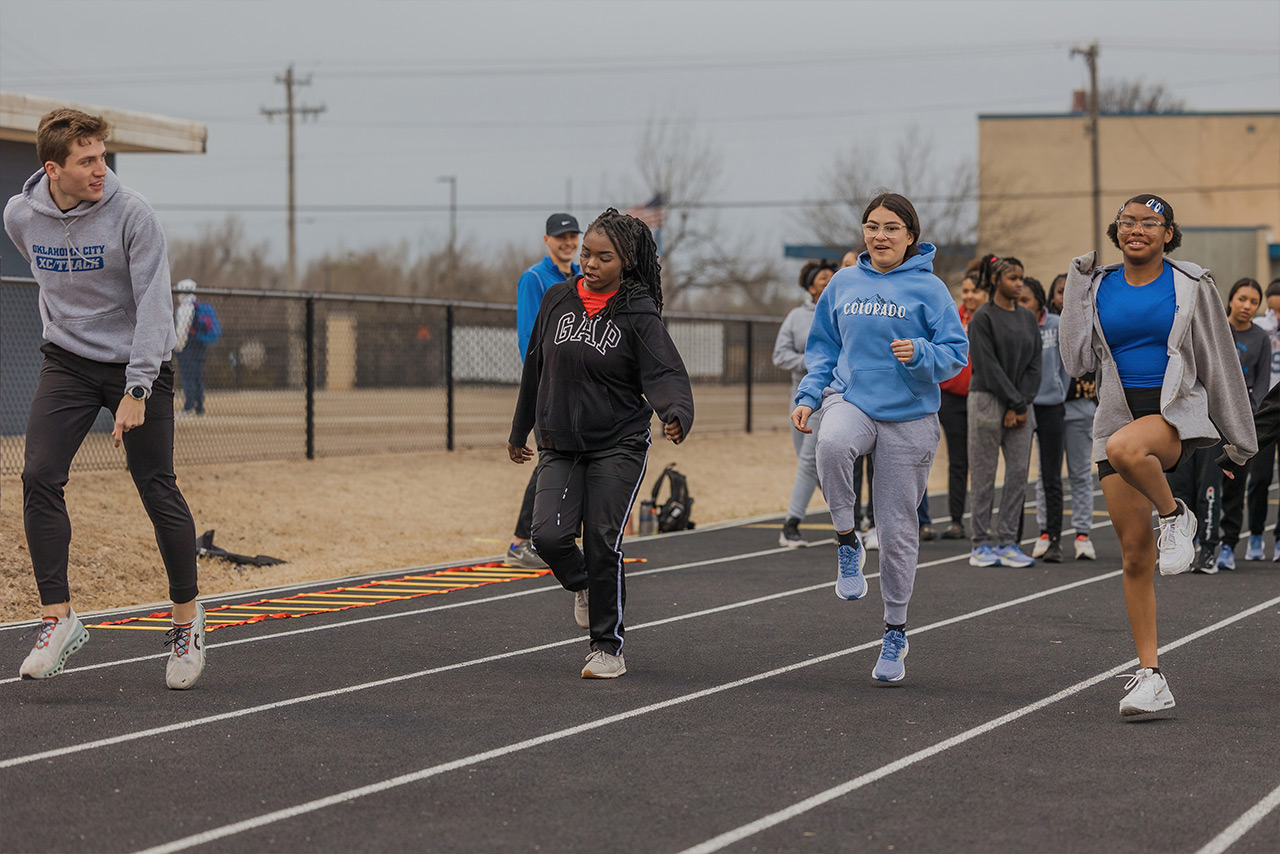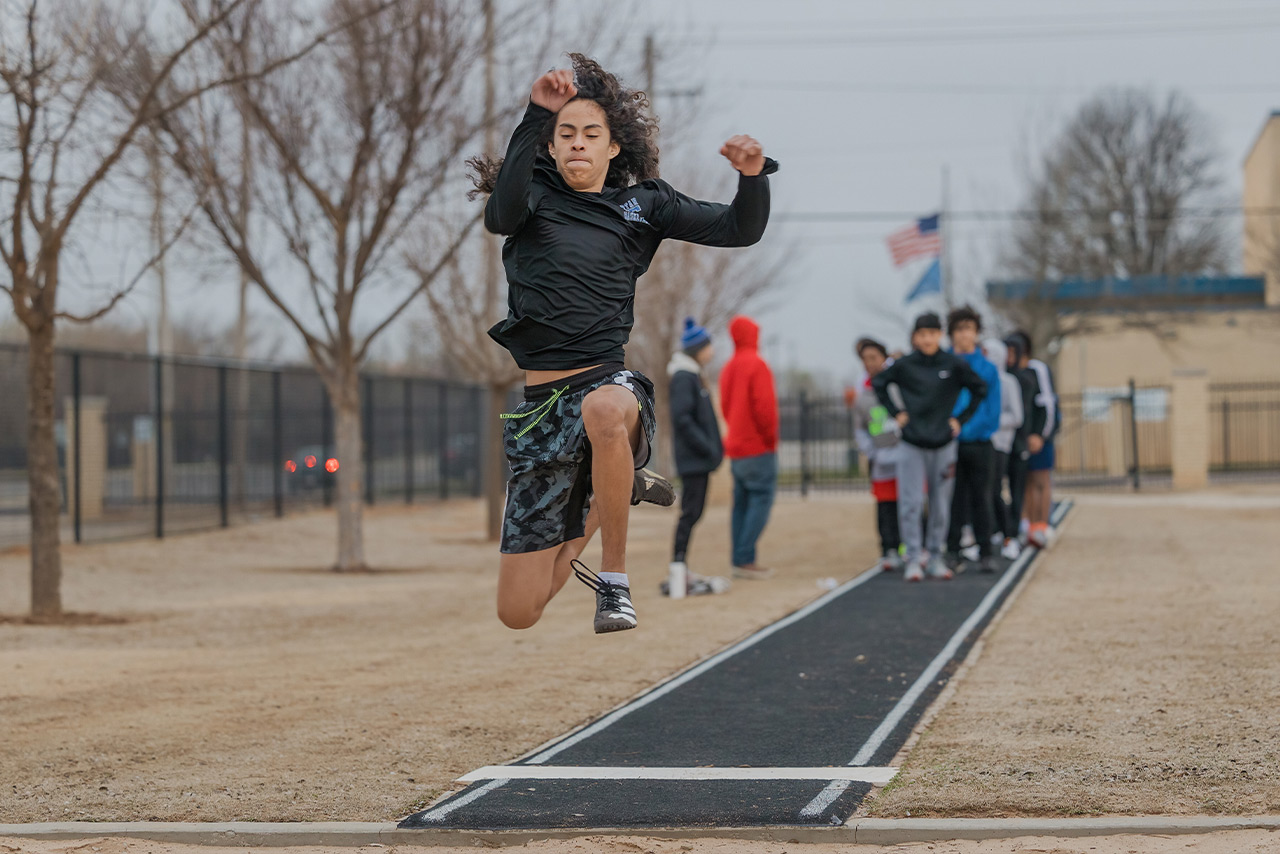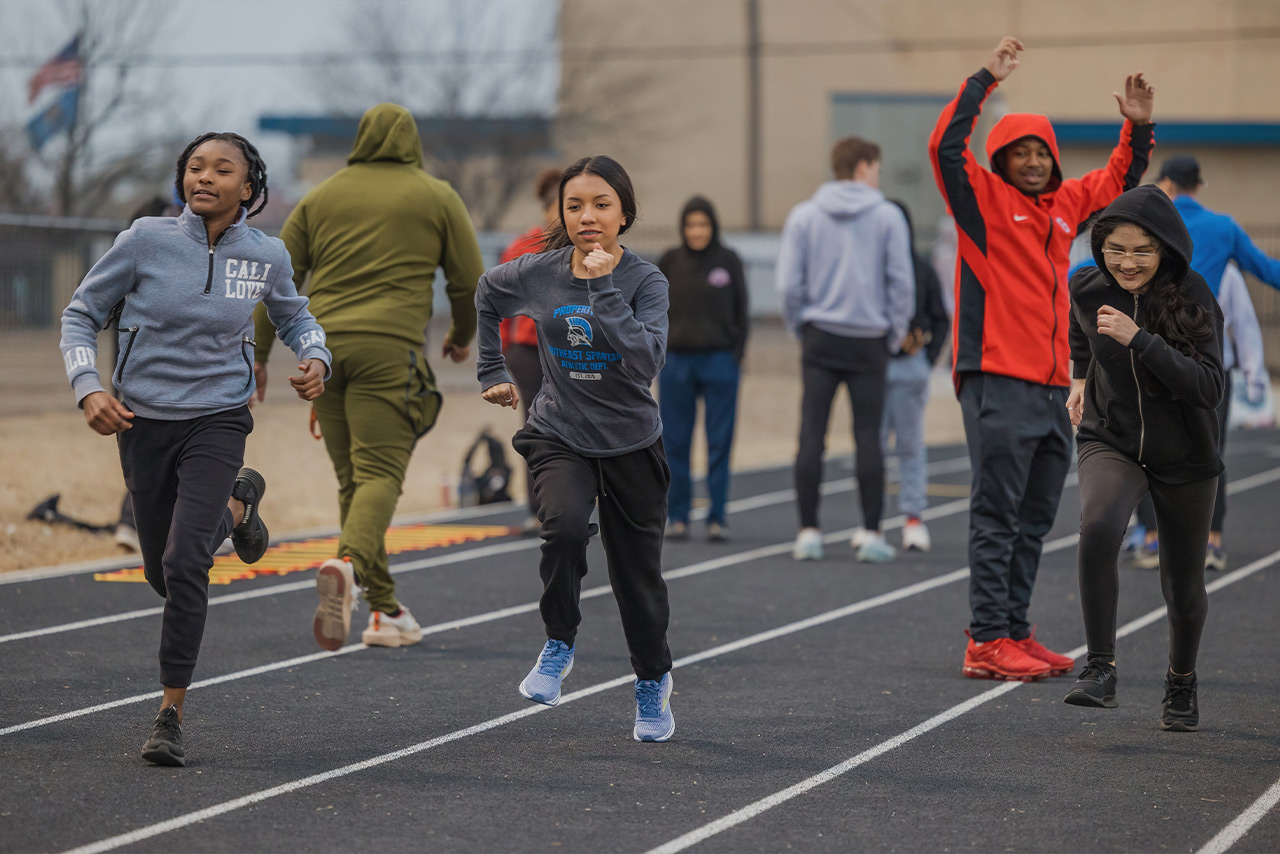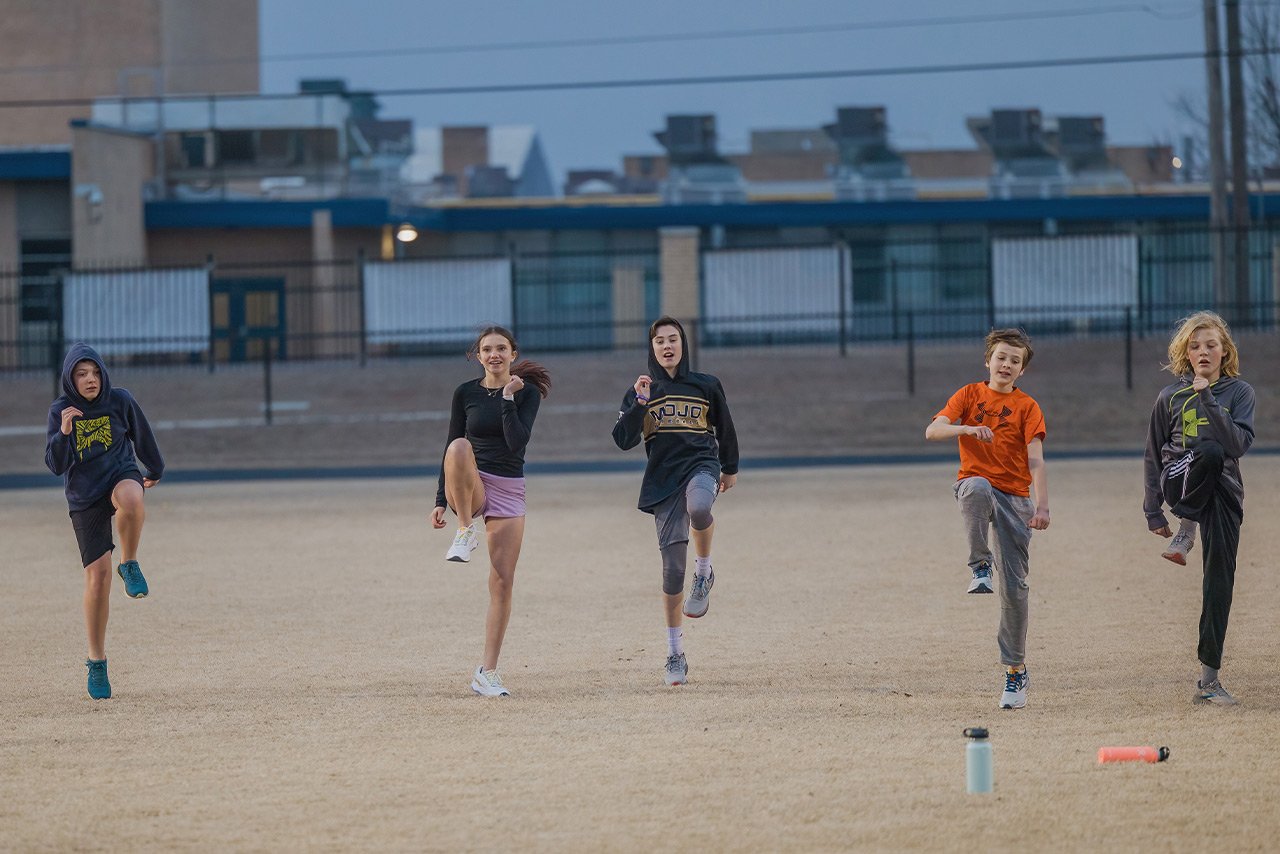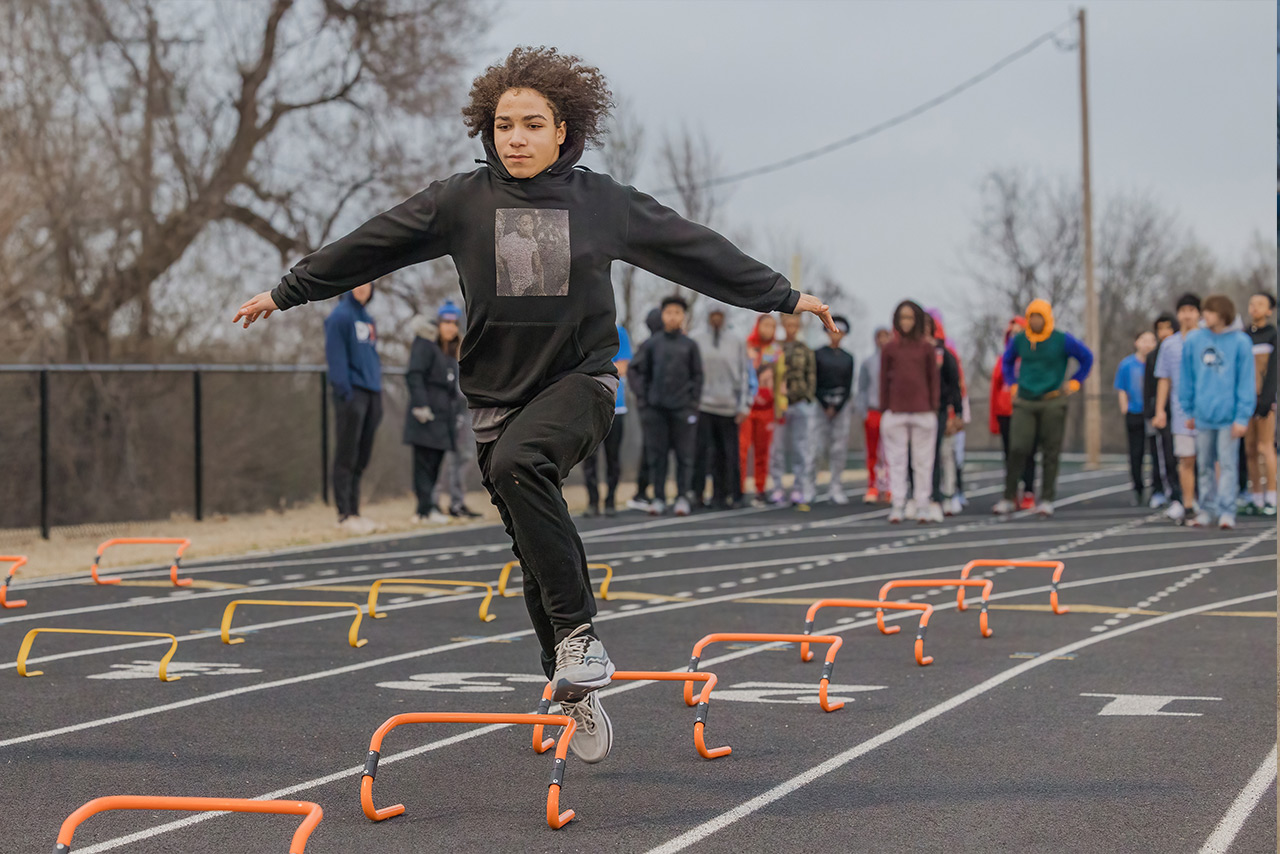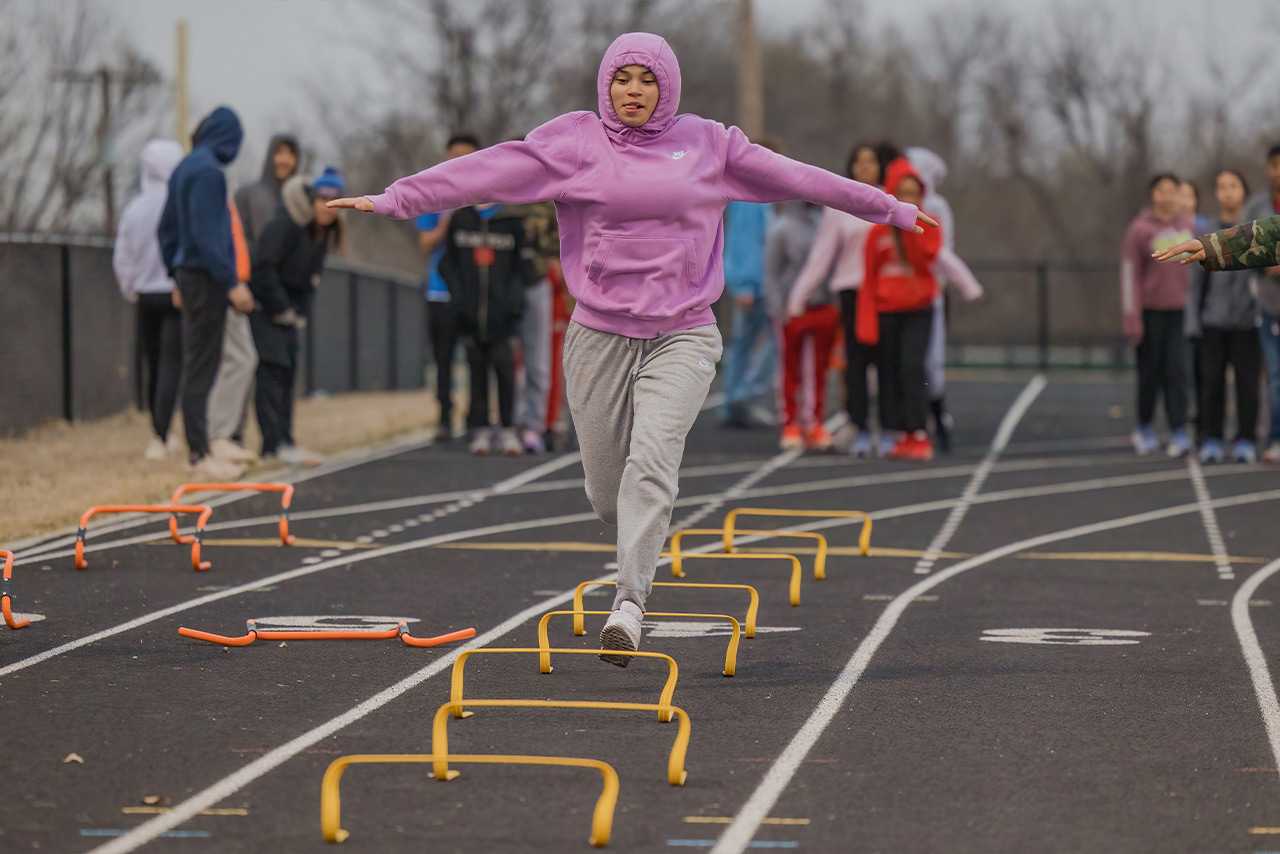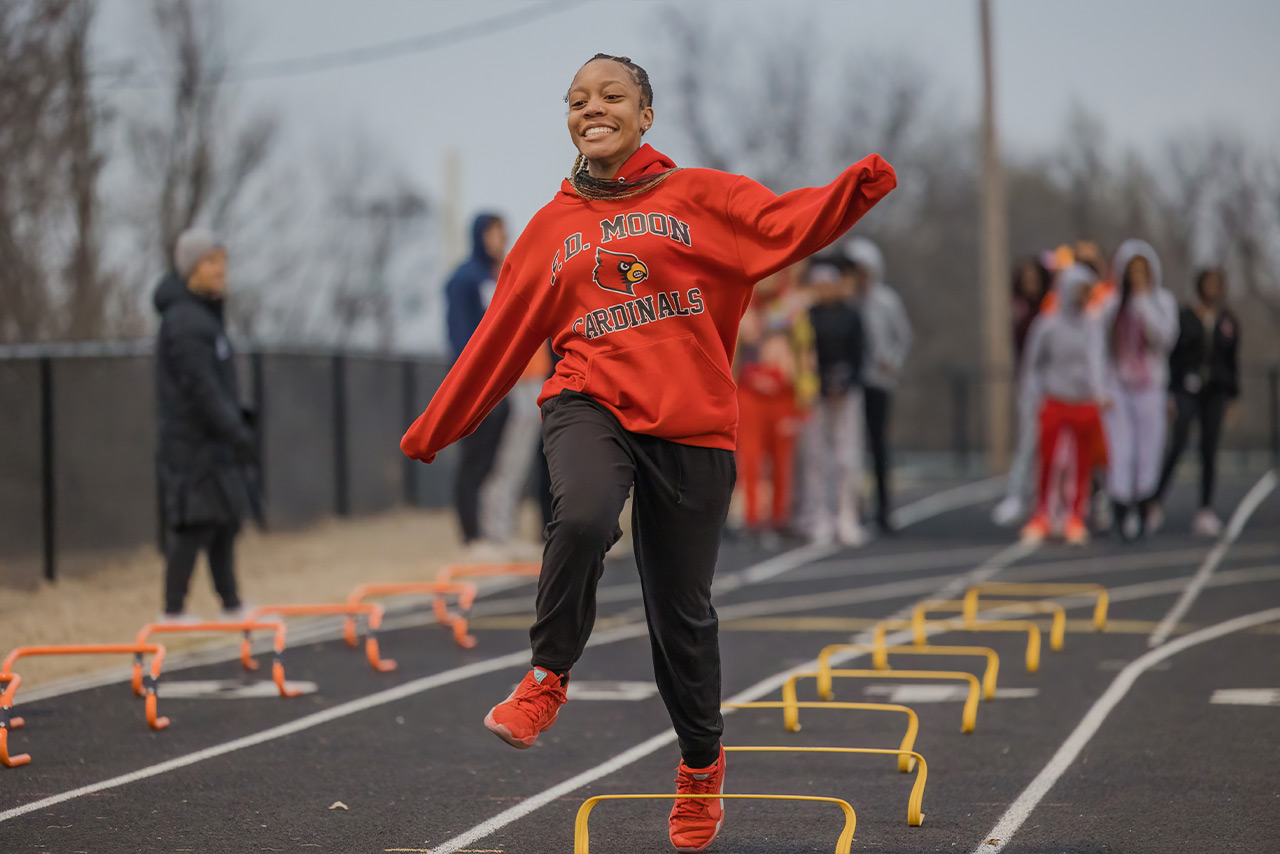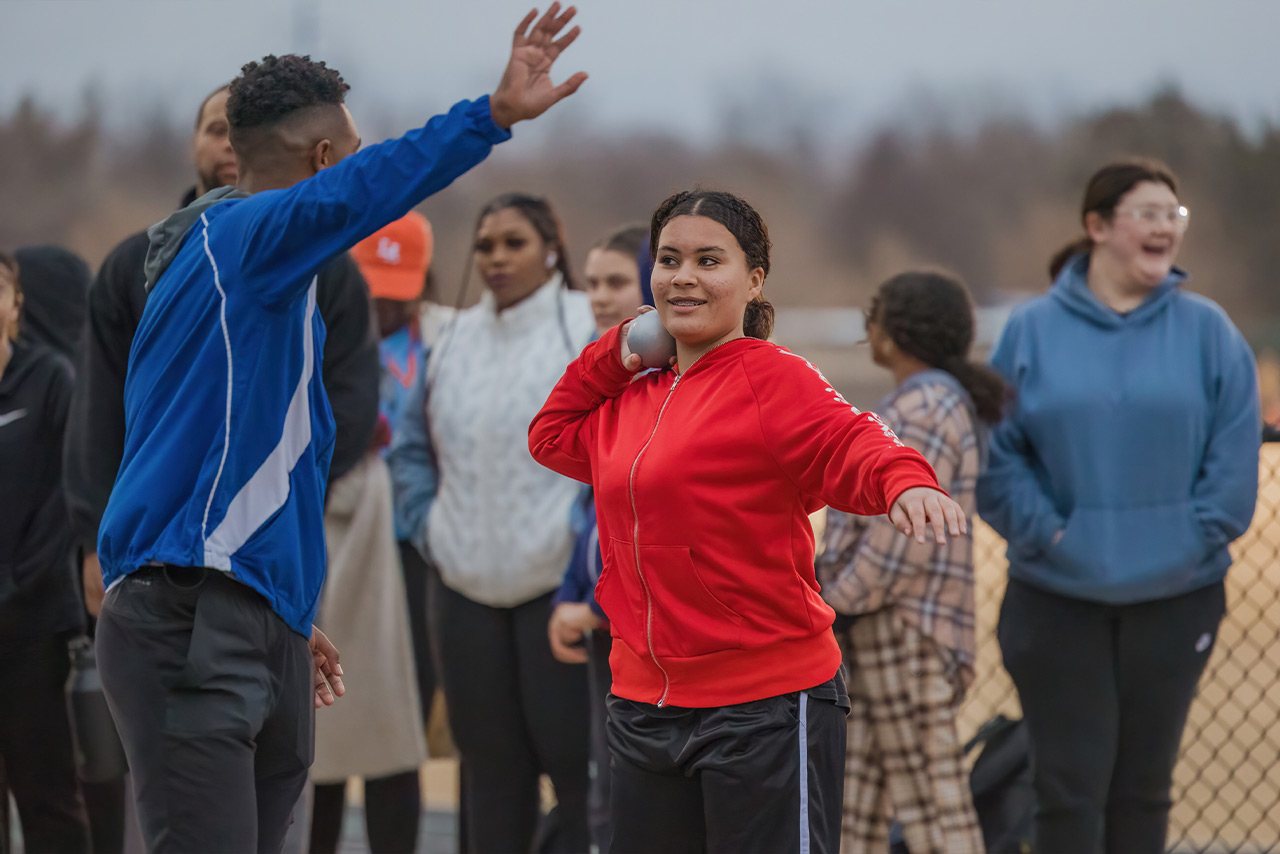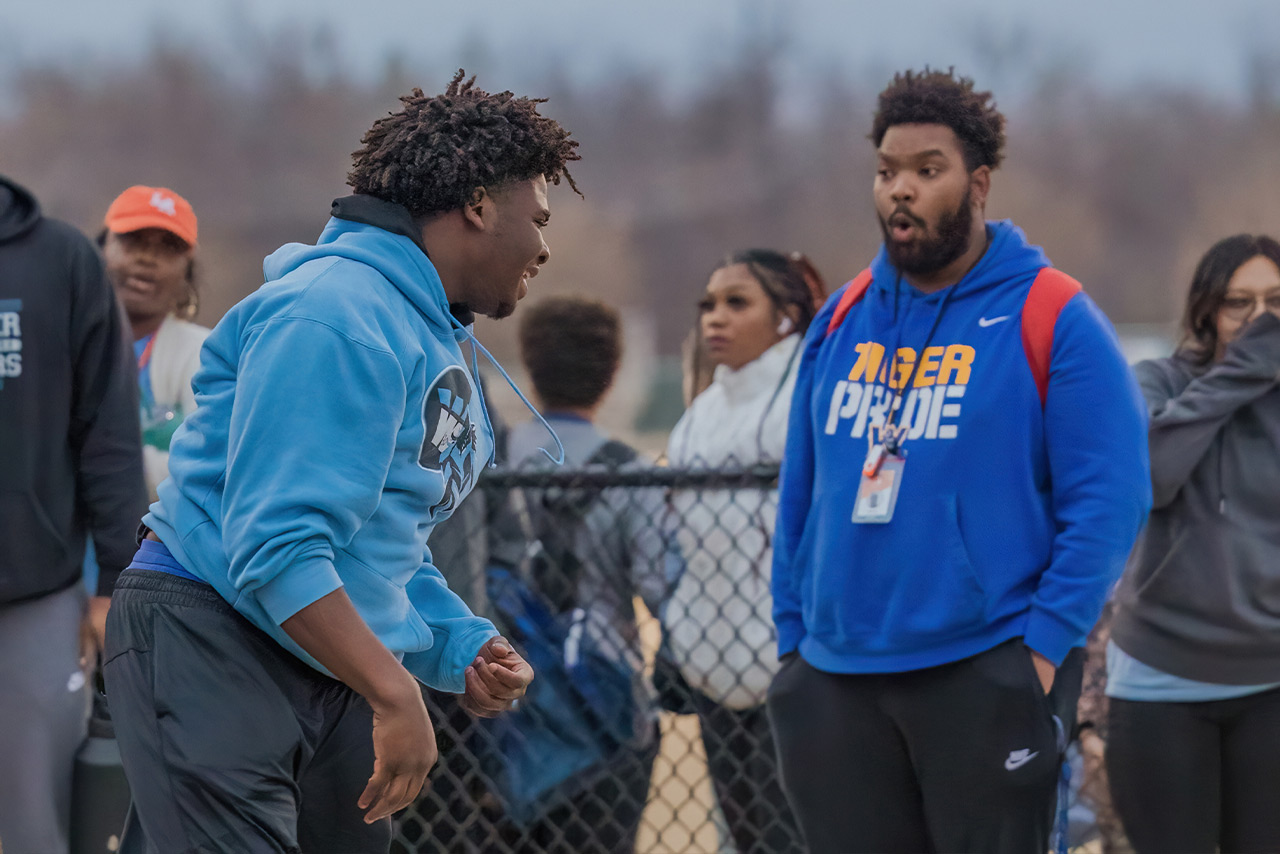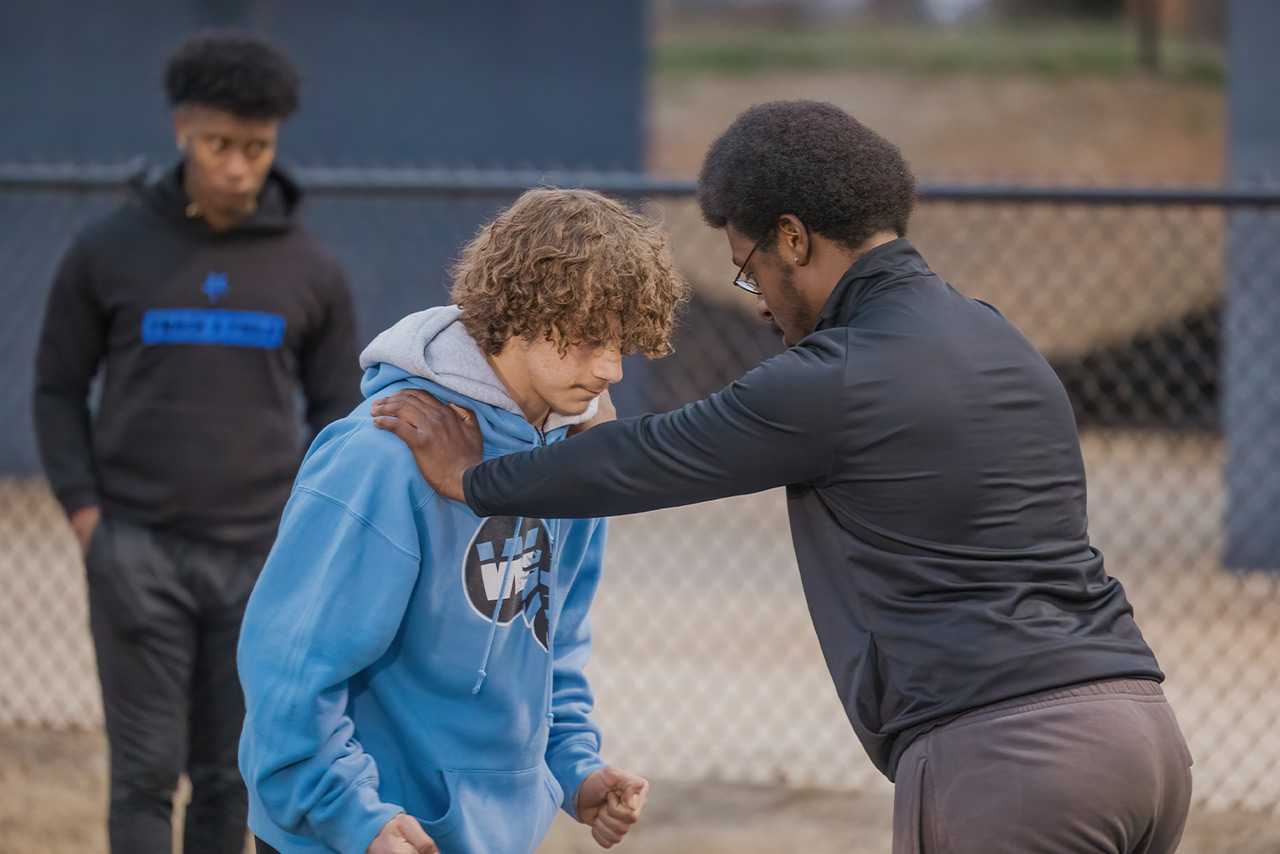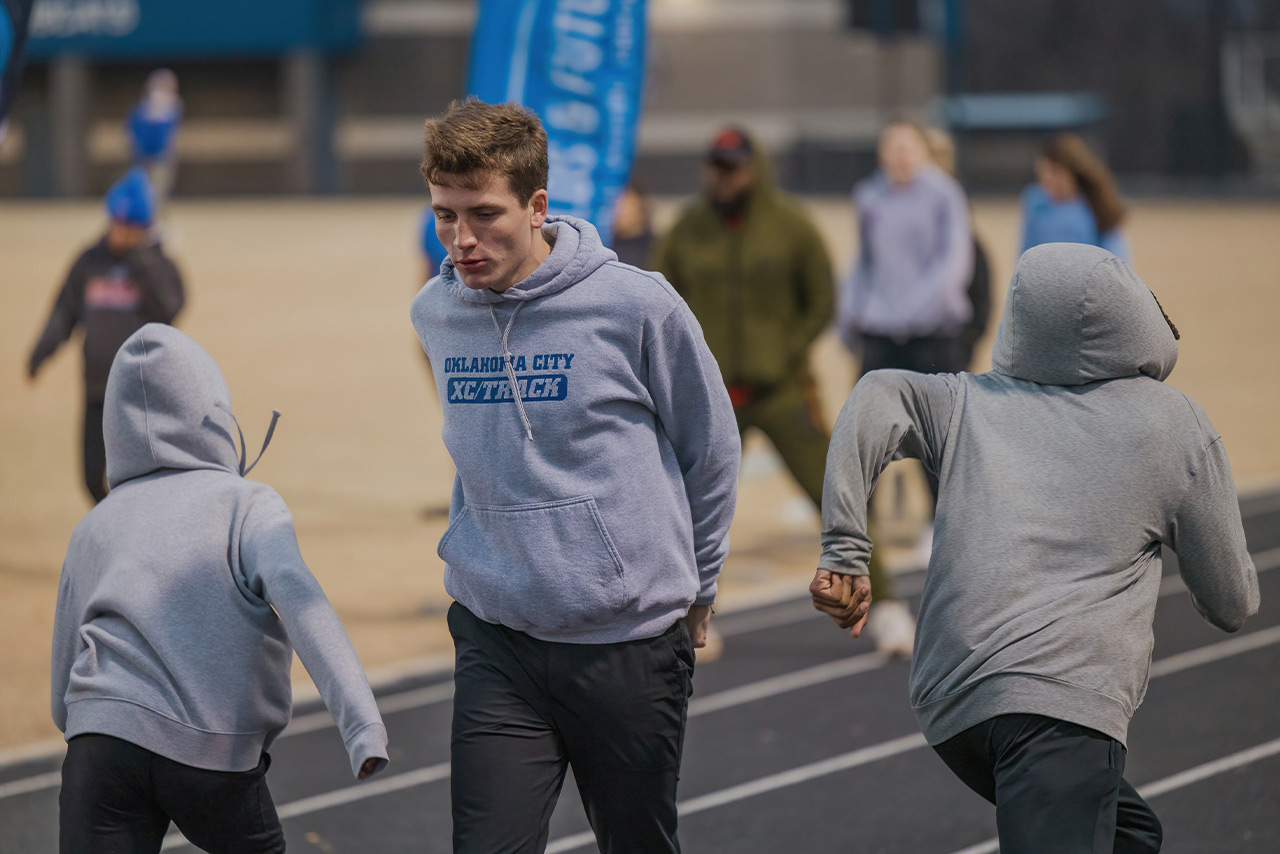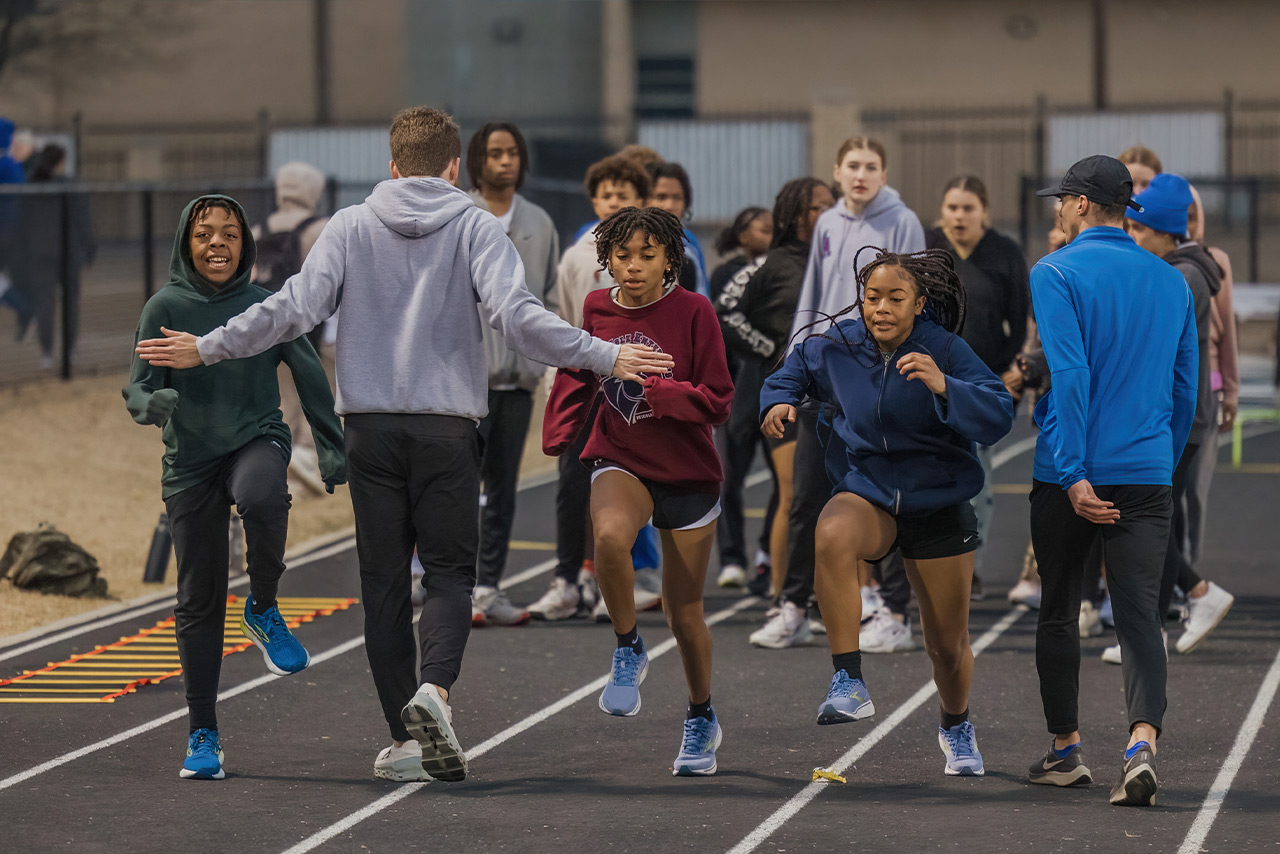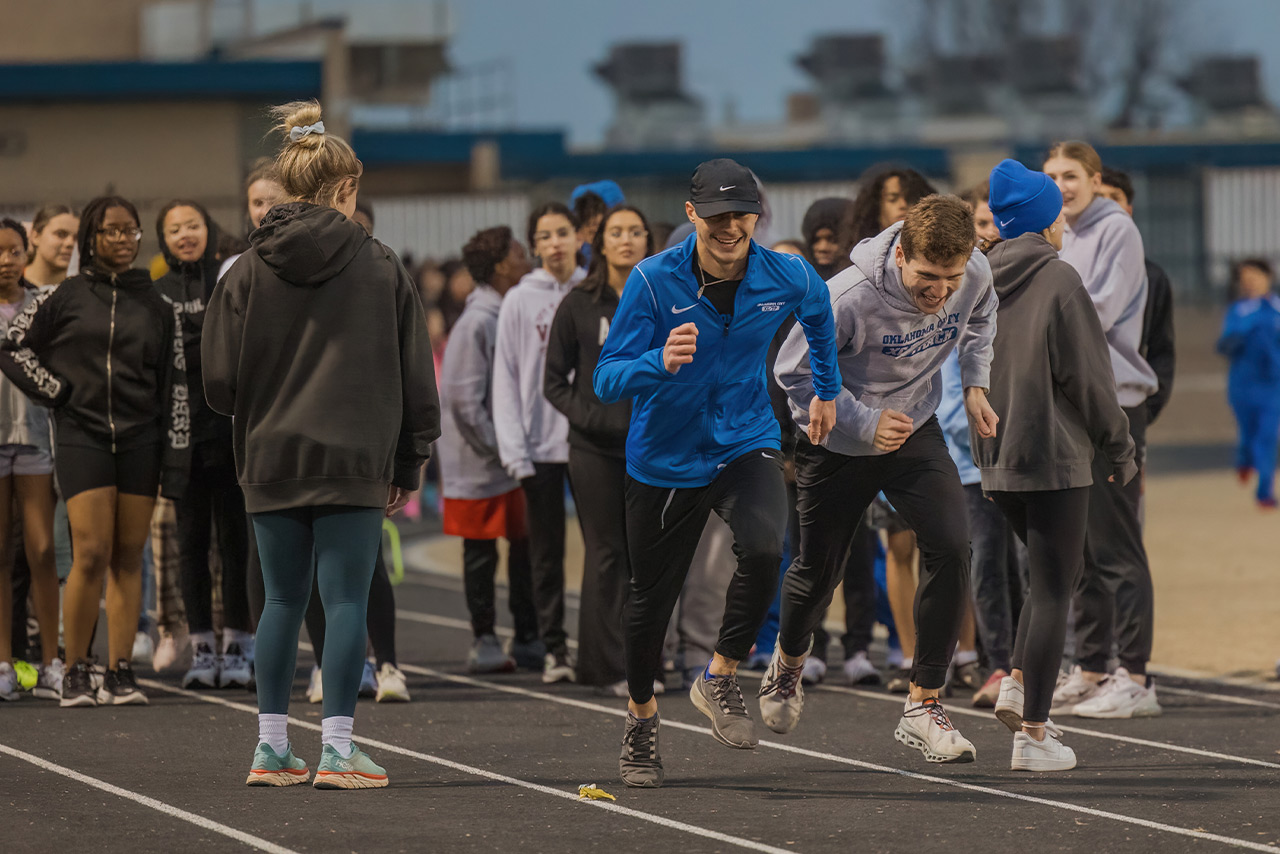 A Strong Start to the Track Season
On Tuesday, March 7th, 300 students from 10 OKCPS middle schools packed Star Spencer's Twidwell Stadium for the 2023 OKCPS Middle School Track Clinic. Despite less-than-ideal weather, participation doubled from the year before, setting a promising tone for the 2023 season.
"The SGP Middle School Clinic helps launch the season for several of the OKCPS teams," said Crynes. "The tremendous growth from last year's event to this year was a result of several forces working together. Coaches and athletes from Oklahoma City University, U.S. Grant, Douglass, Classen SAS, Oklahoma Christian School, and Be Bold Running all contributed to the success of this year's clinic."
Faster & Farther Together
If investment from the Oklahoma City running community is any indication of the direction OKCPS running programs are heading, the future of cross-country and track & field has never been brighter. Or faster.
"We'll see the fruits of our efforts in increased participation rates and competitiveness for years to come," said Crynes.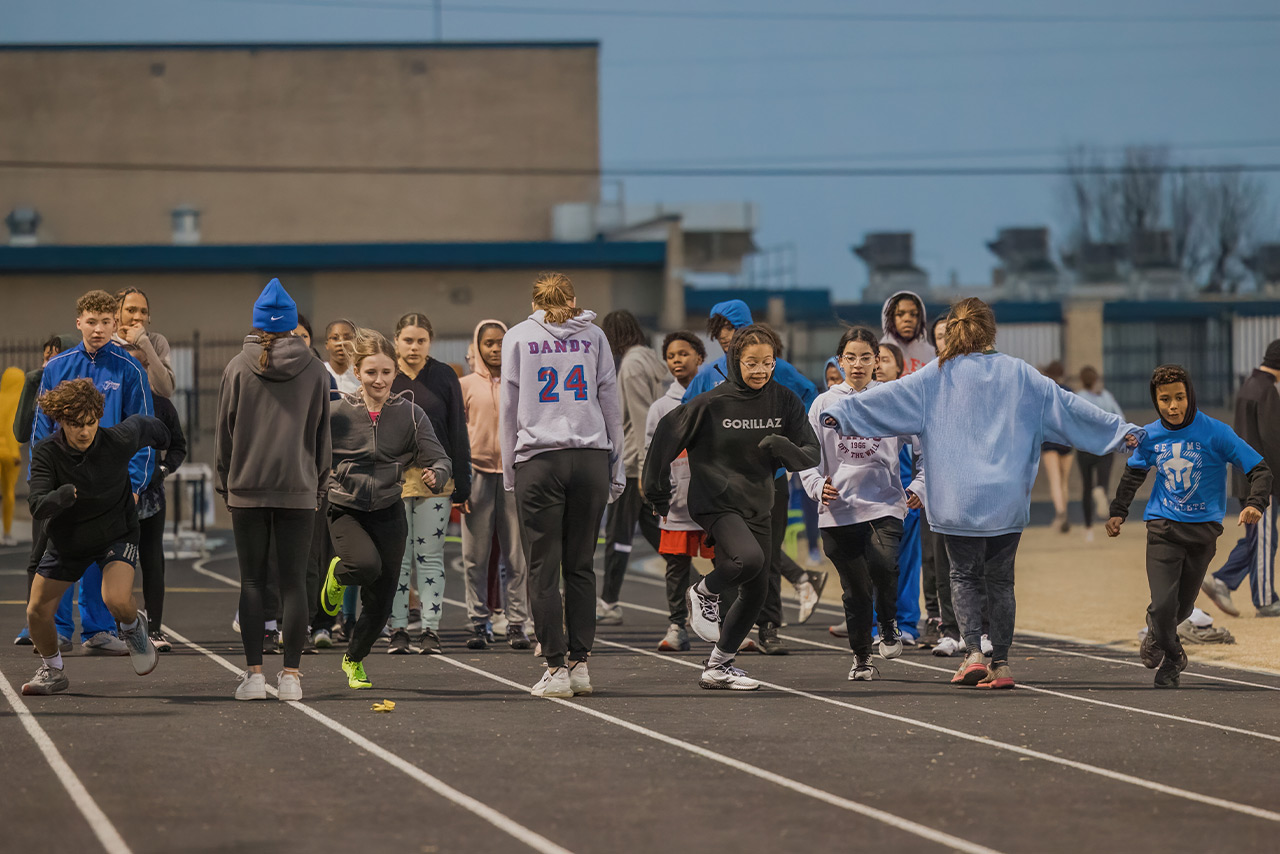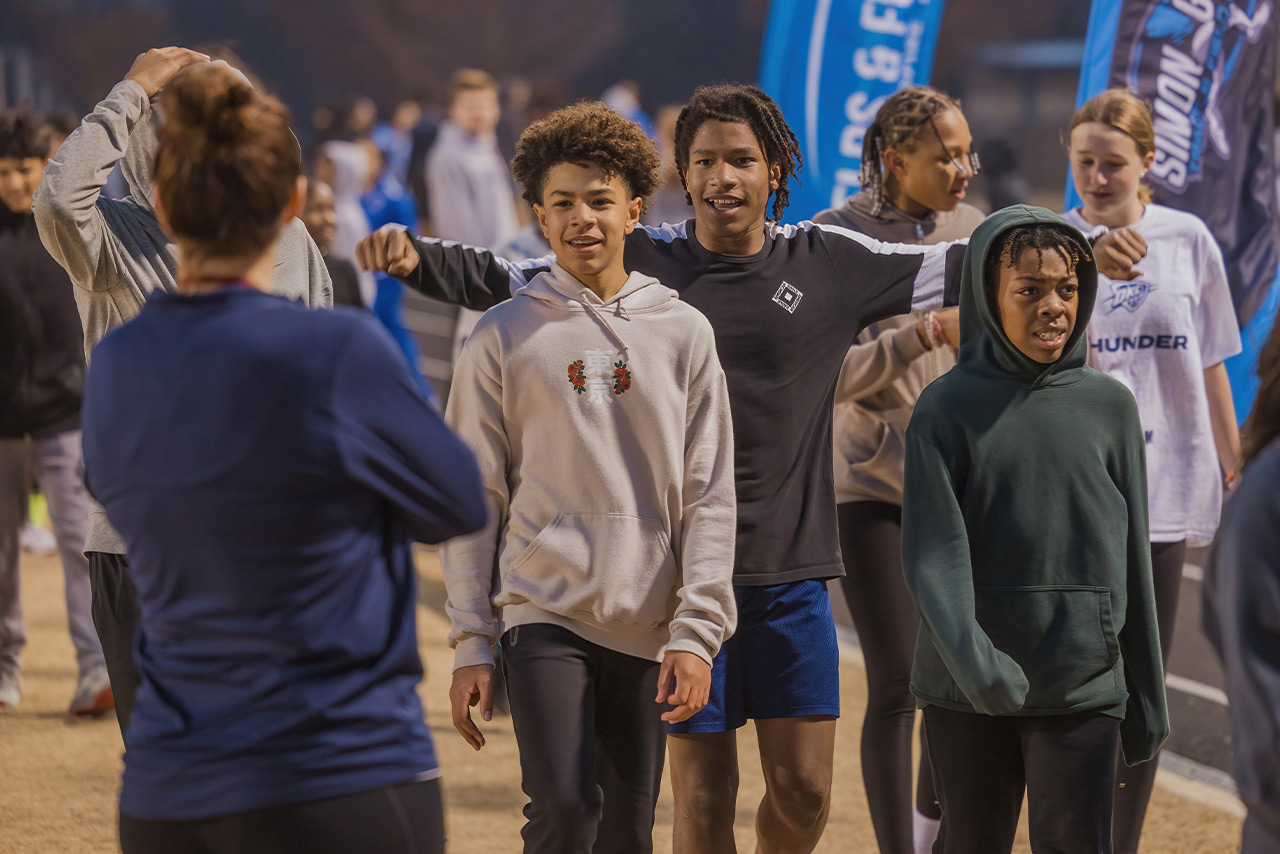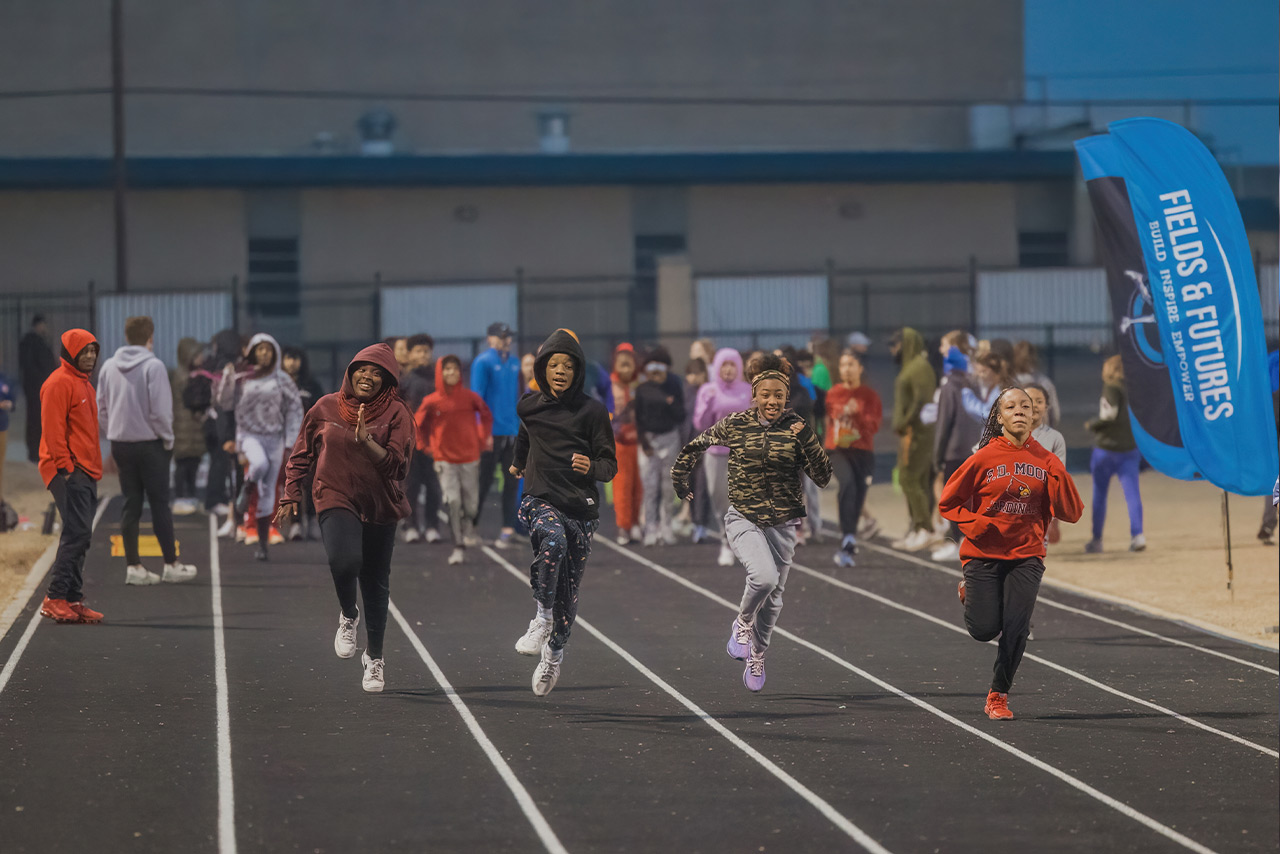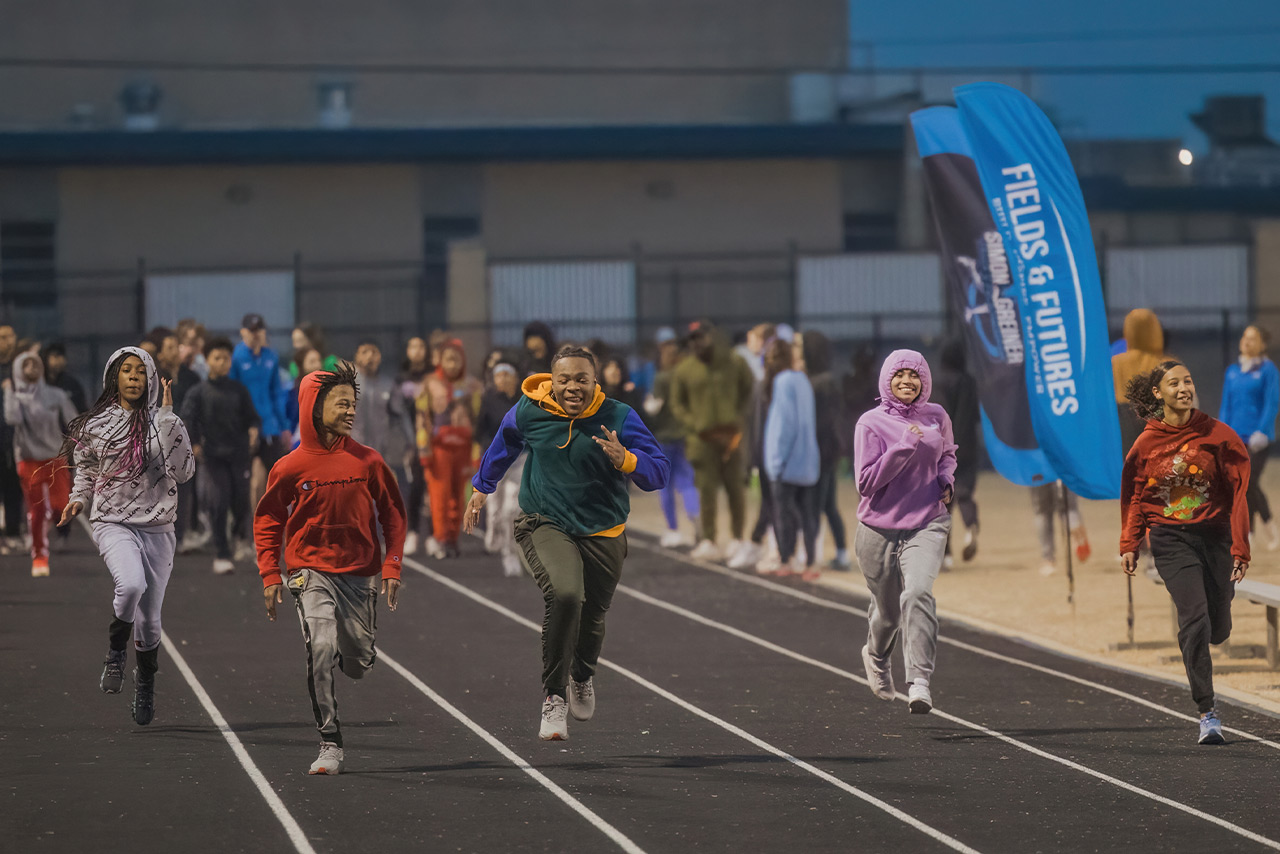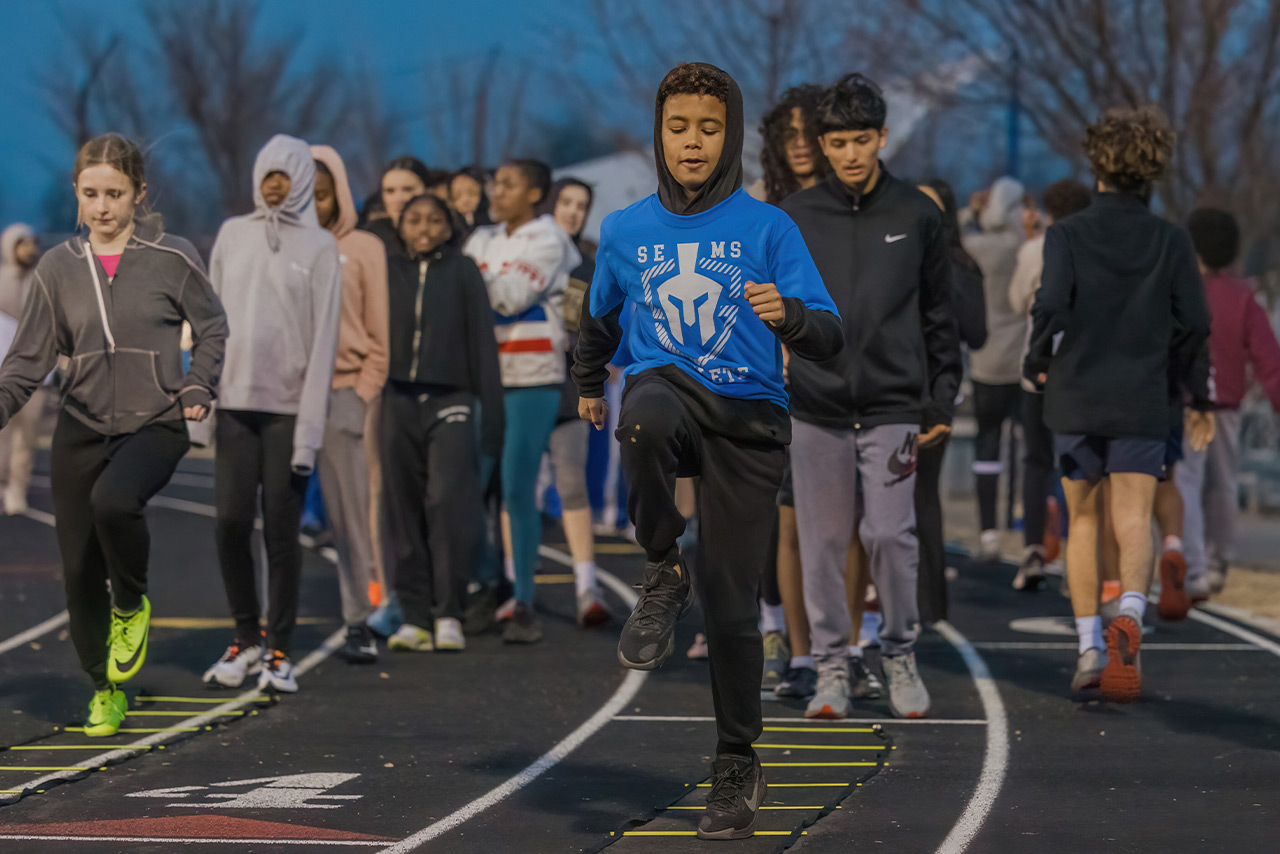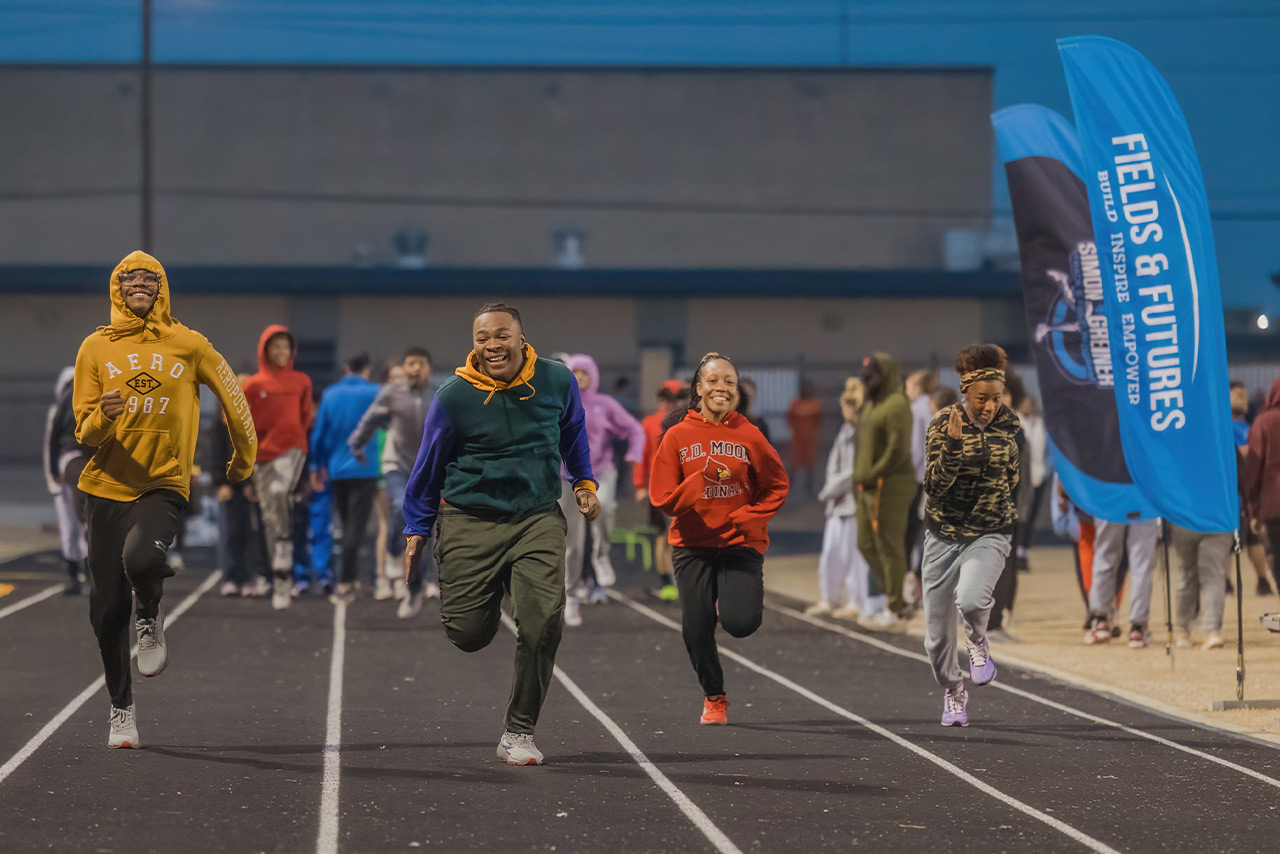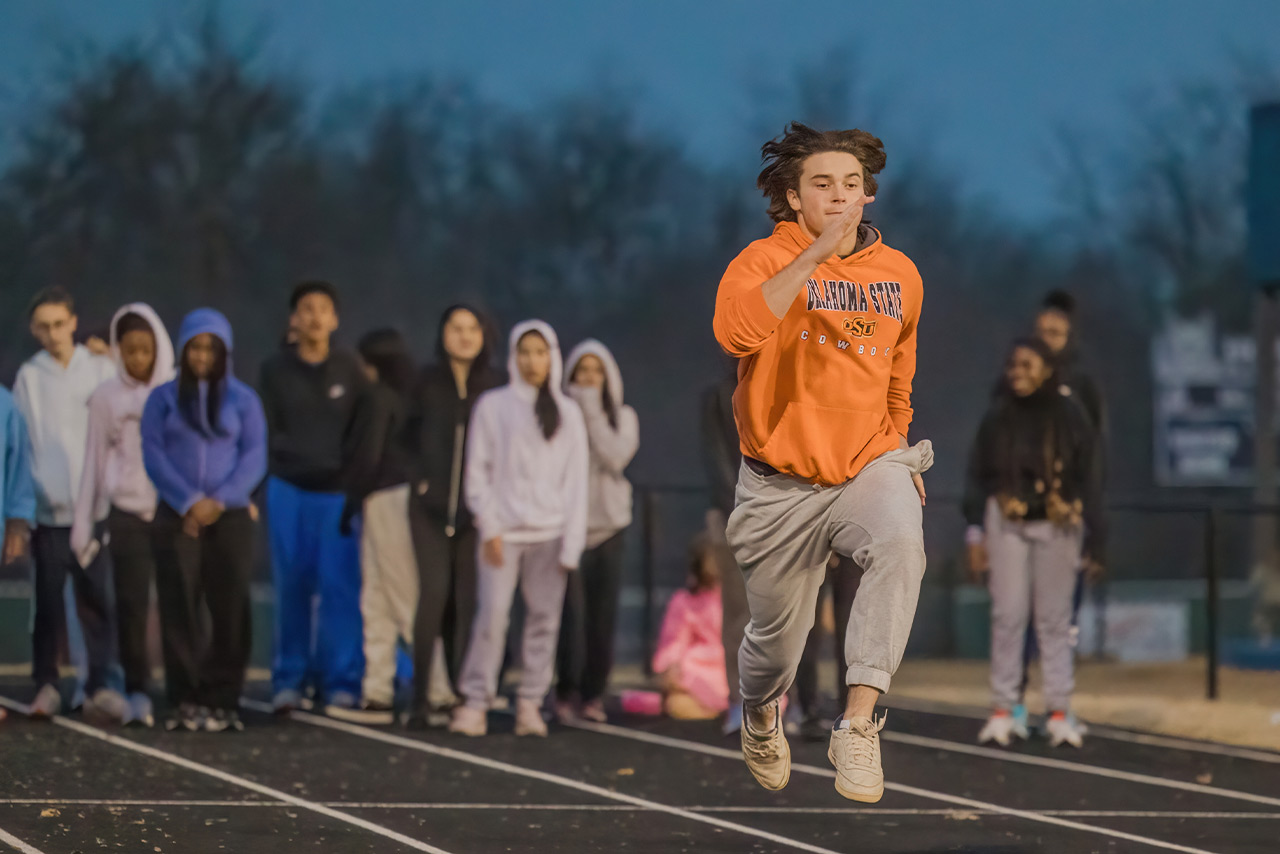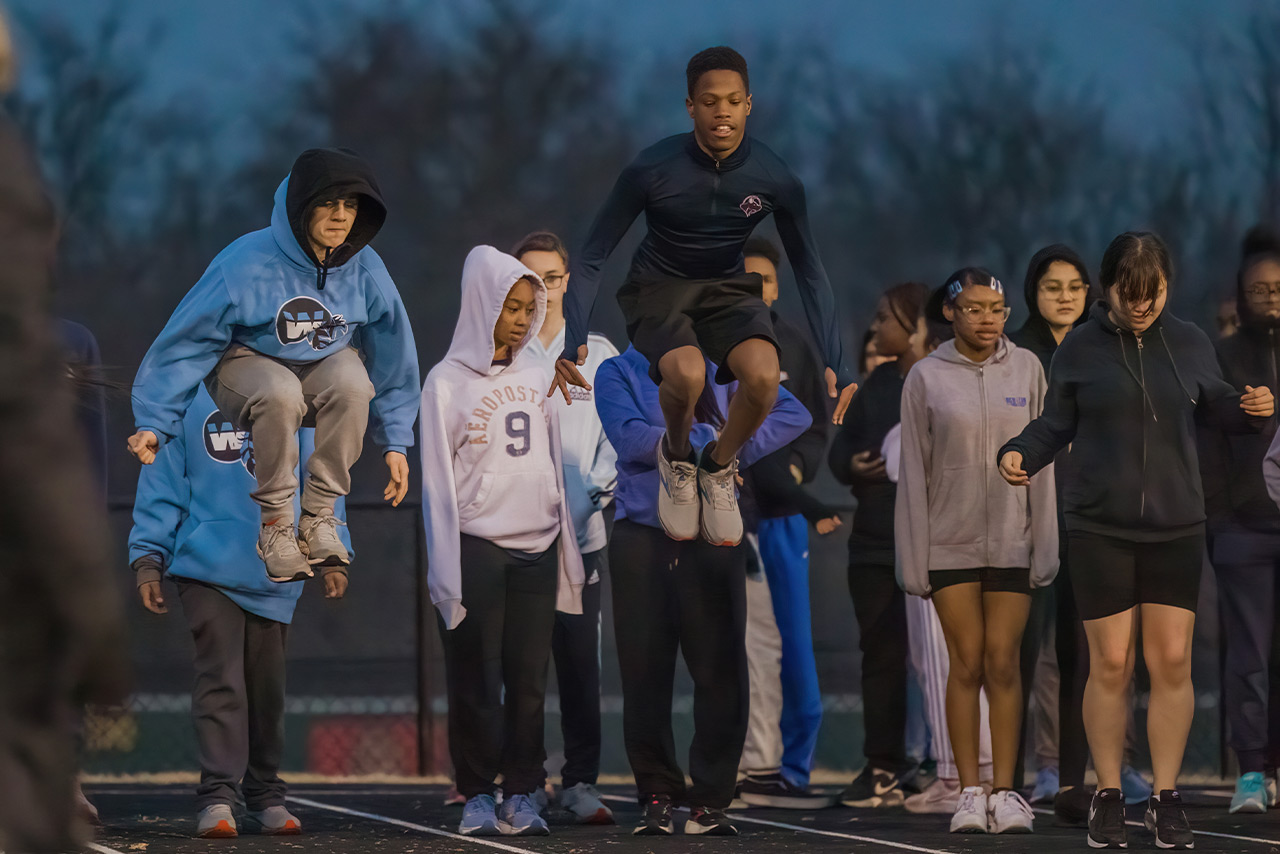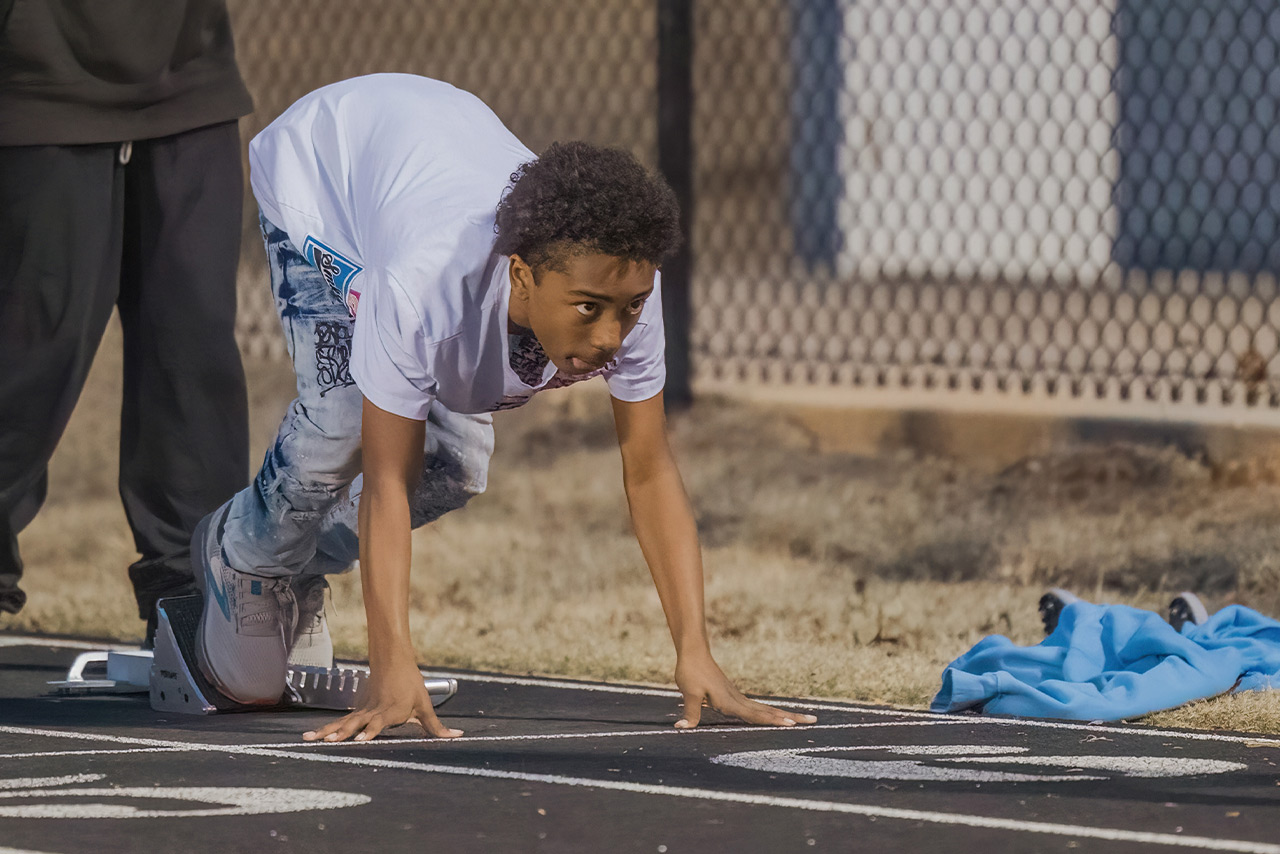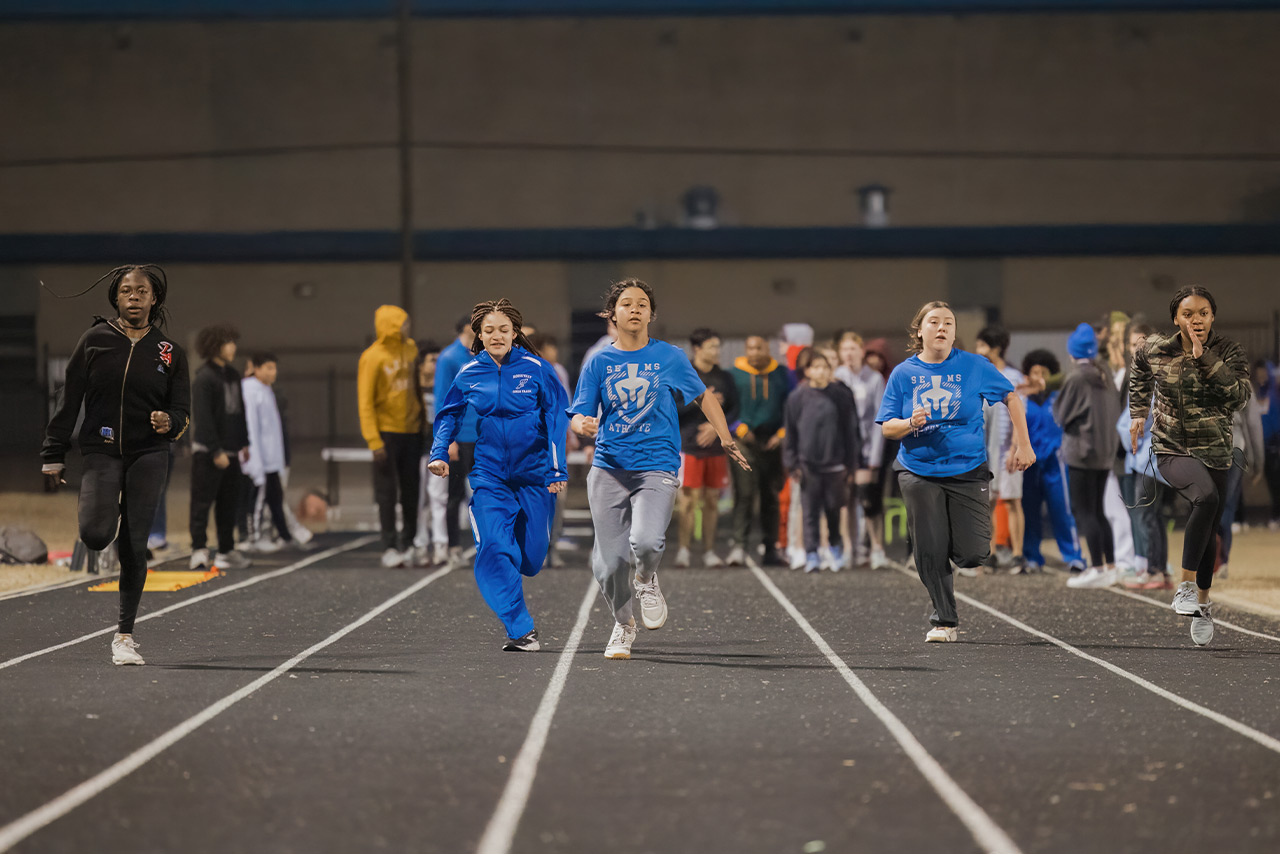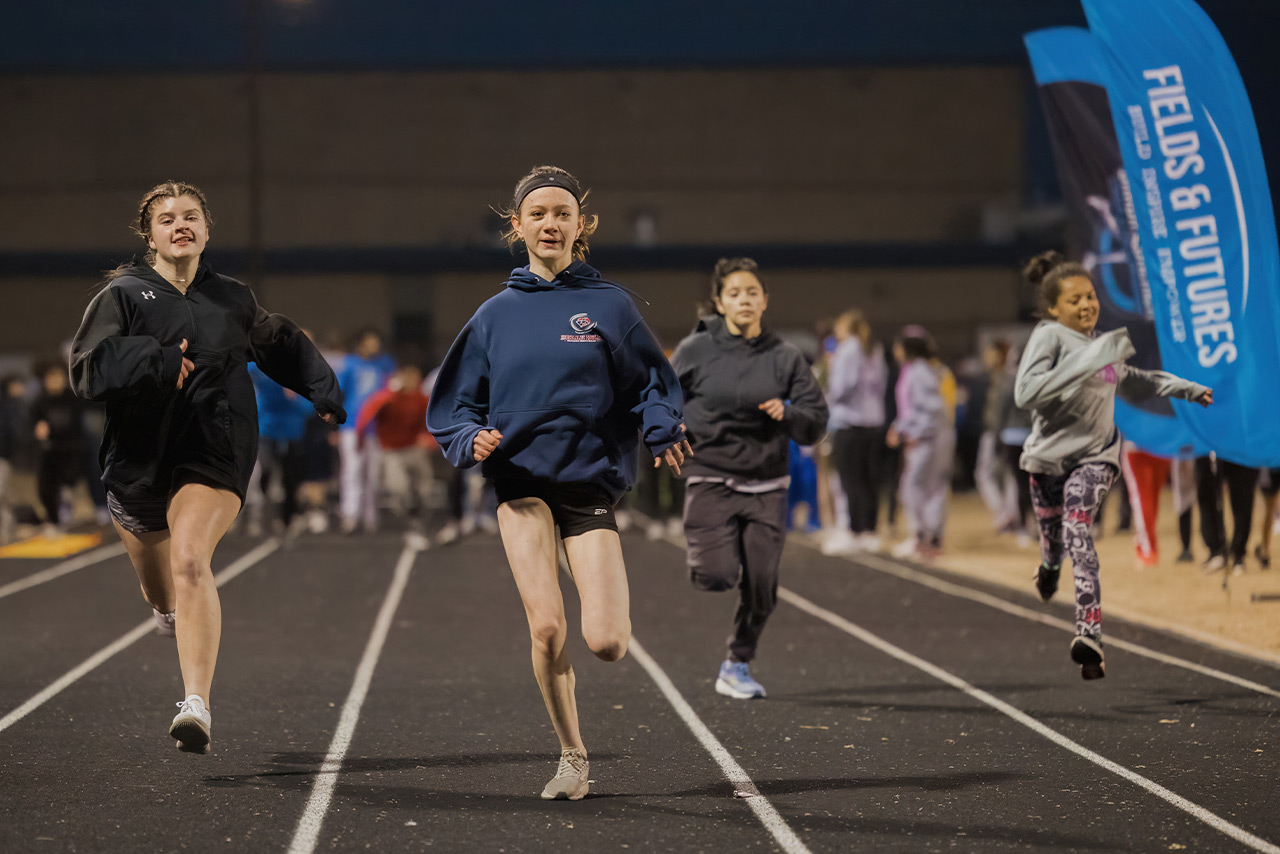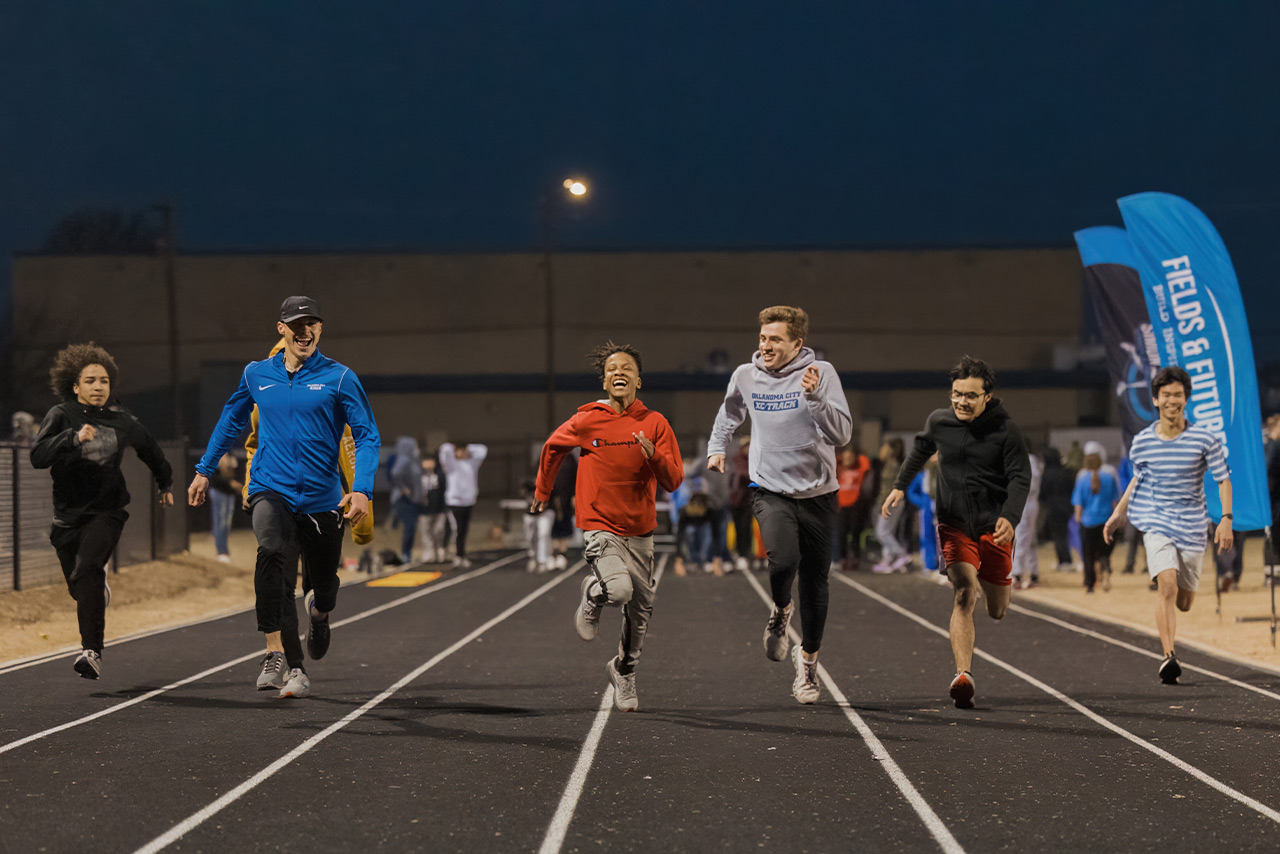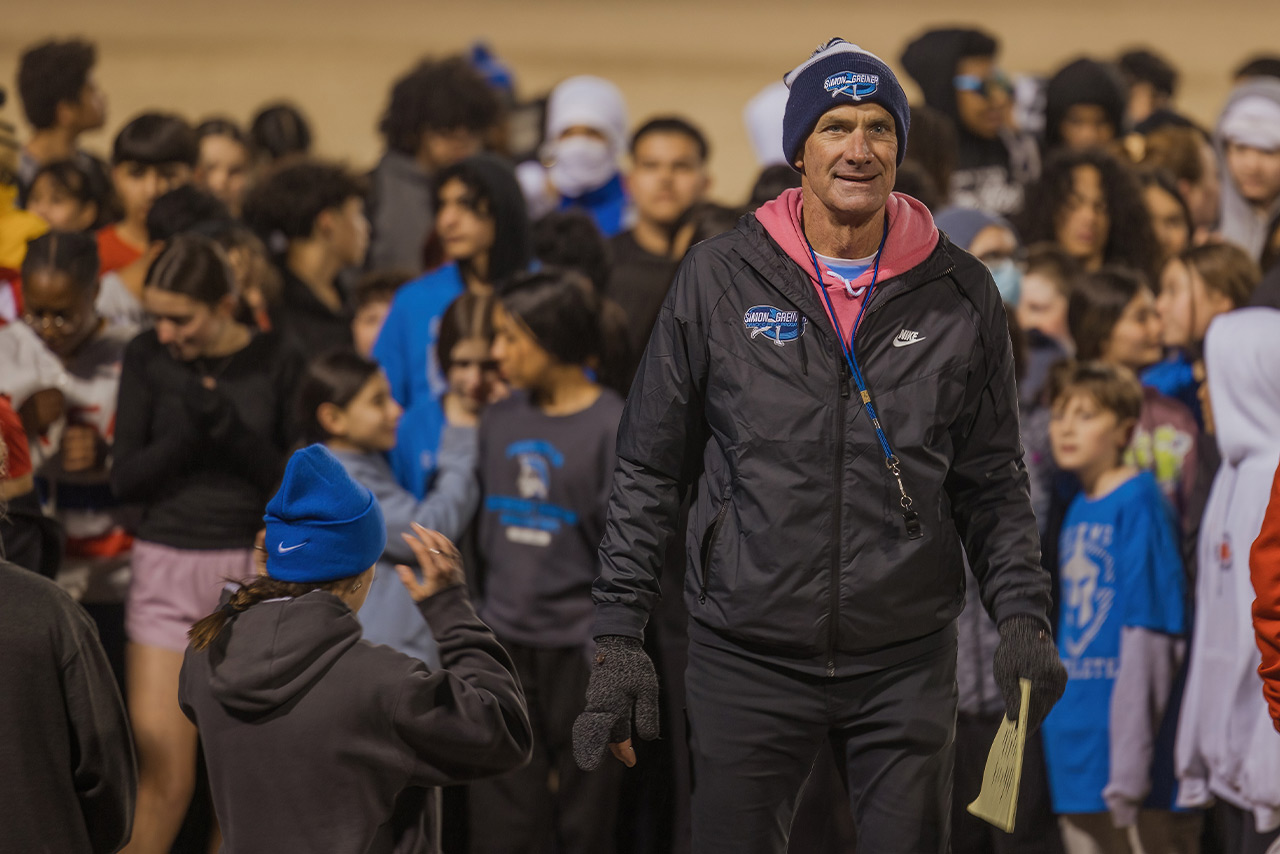 The Simon Greiner Track & Field Program is managed by Fields & Futures and exists to provide OKCPS student-athletes with the equipment and resources necessary to participate in Cross Country and Track & Field, compete at a high level, and find their path in life.
To learn more about the Simon Greiner Track & Field Program, visit SimonGreiner.FieldsandFutures.org