In running, there are few strategies more important than the start. A fast start will leave you running on fumes down the final stretch of a distance race. And in a sprint, starting slow almost guarantees you'll finish at the back of the pack.
Deciding how to start determines how you'll run the rest of the race.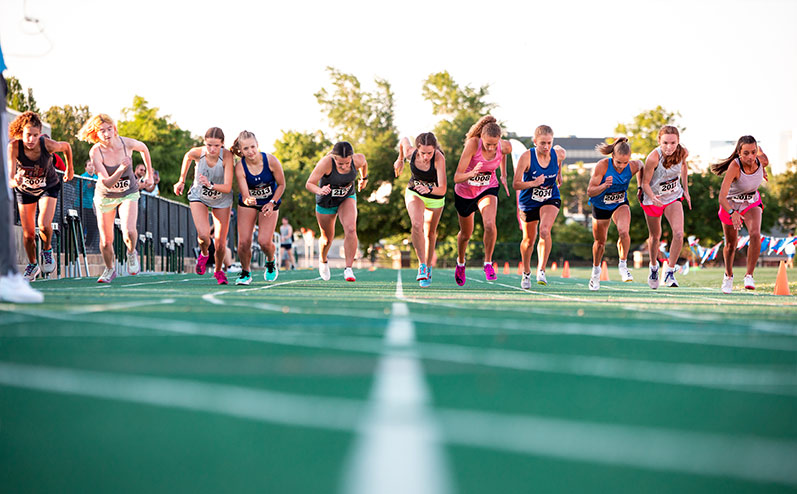 A Perfect Start for the OCU Stars Mile Night
On the evening of Sunday, May 22, 2022, the inaugural OCU Stars Mile Night got off to a perfect start—not too fast, but definitely not too slow—setting the perfect pace for future Stars Mile Nights to chase. The event was the first of its kind on Oklahoma soil, mixing open races with elite competitive running in an effort to promote the sports of track and distance running in the OKC community.
By partnering with the Simon Greiner Track & Field Program, Stars Mile Night gave more than 150 OKCPS runners and community members an opportunity to compete casually in a high-stakes race setting.
Stars Mile Night started with 10 exhibition heats for boys and girls age groups ranging from elementary school to adult. The Simon Greiner Elite Mile men's and women's races anchored the event. Runners representing the University of Oklahoma, Oklahoma State University, Oklahoma City University, Oklahoma Baptist University, and East Central University participated in the elite mile races and attempted to post a sub-4:00 mile on an Oklahoma track.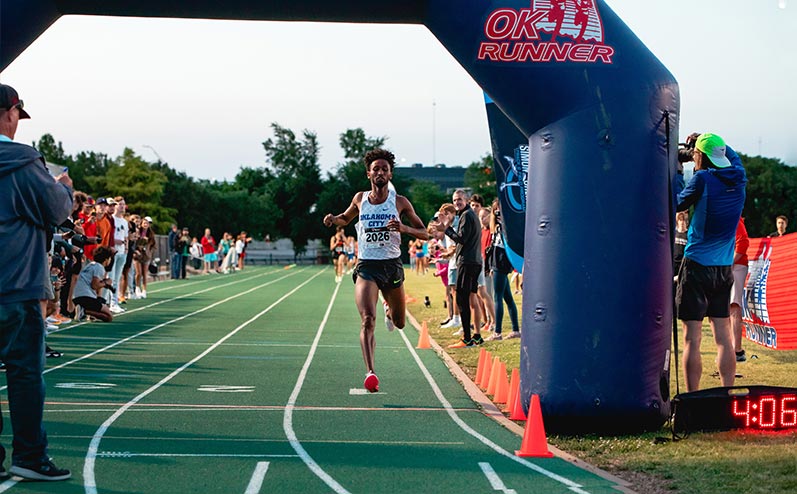 The Fastest Mile in Oklahoma
OCU's Shimales Abebe clocked an official time of 4:07 in the Simon Greiner Elite Men's Mile. He narrowly missed the 4:00 mark but still posted the fastest mile time in Oklahoma this year.
In the Simon Greiner Elite Women's Mile, Emma Downing, a recent OBU grad, finished with an official time of 4:57.
Elementary school runners received medals and the winners of the individual categories brought home individual trophies.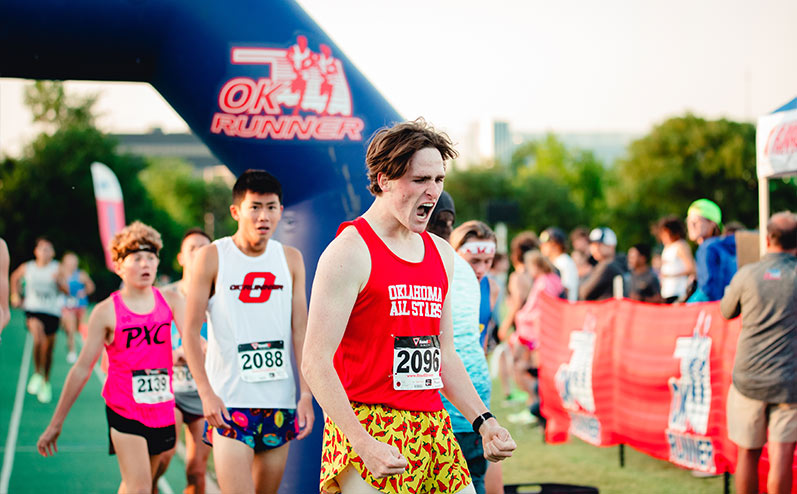 A Strong Finish
The inaugural OCU Stars Mile Night was full of PRs, fun times, and friendly competition. But more importantly, it showed that Oklahoma's running scene is only picking up the pace.