Over the past year, the Simon Greiner Track & Field Program (SGP) has taken huge strides toward strengthening the running culture in Oklahoma City Public Schools. Under the leadership of Dr. David Crynes, there is a newfound sense of excitement and energy amongst middle schoolers and high schoolers alike to join their school's cross country and track & field teams.
That enthusiasm has never been more palpable than it was on a brisk Monday evening in early March when SGP packed more than 150 student-athletes from nine OKCPS middle schools into Douglas High School's Moses F. Miller Stadium for a middle school track & field clinic.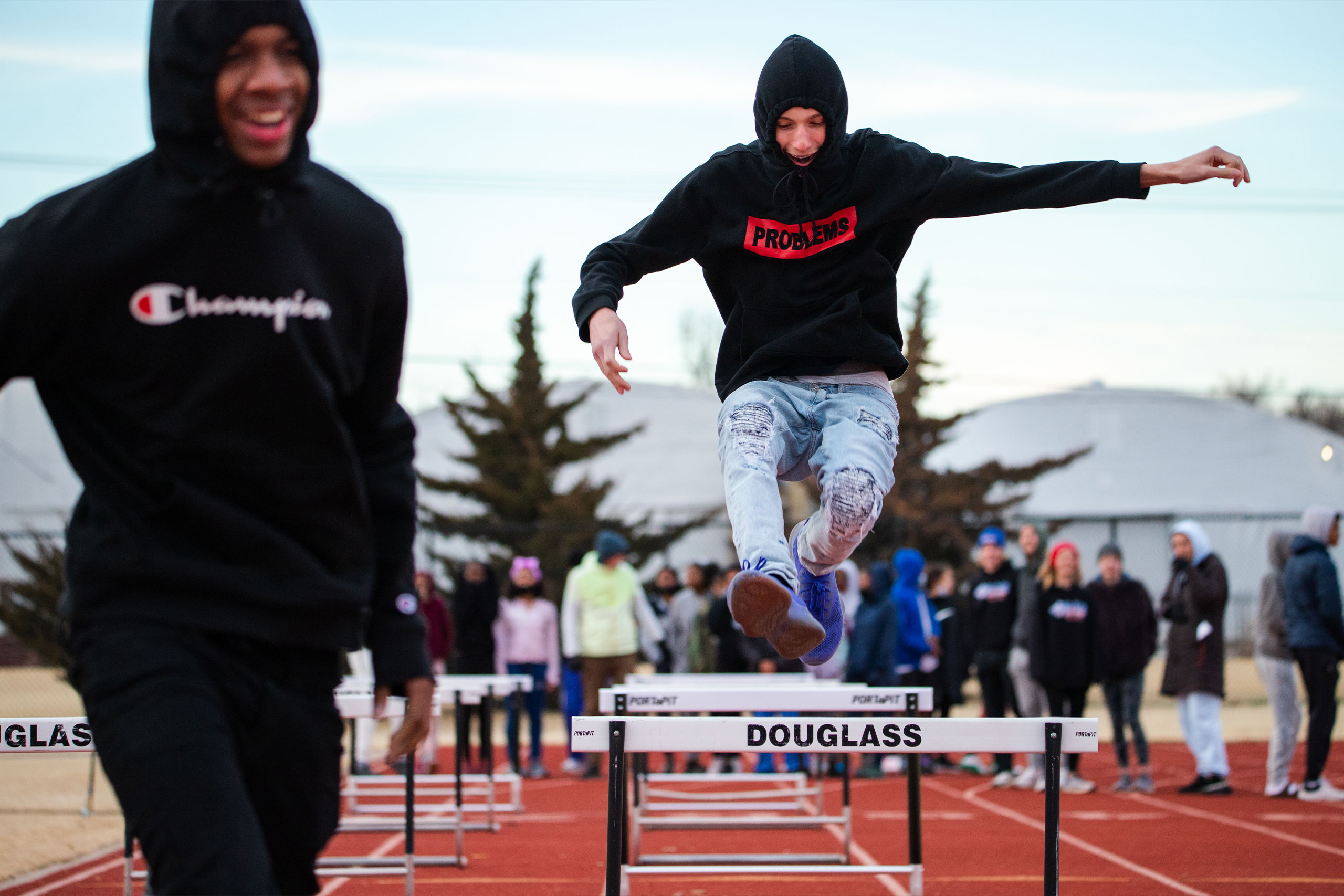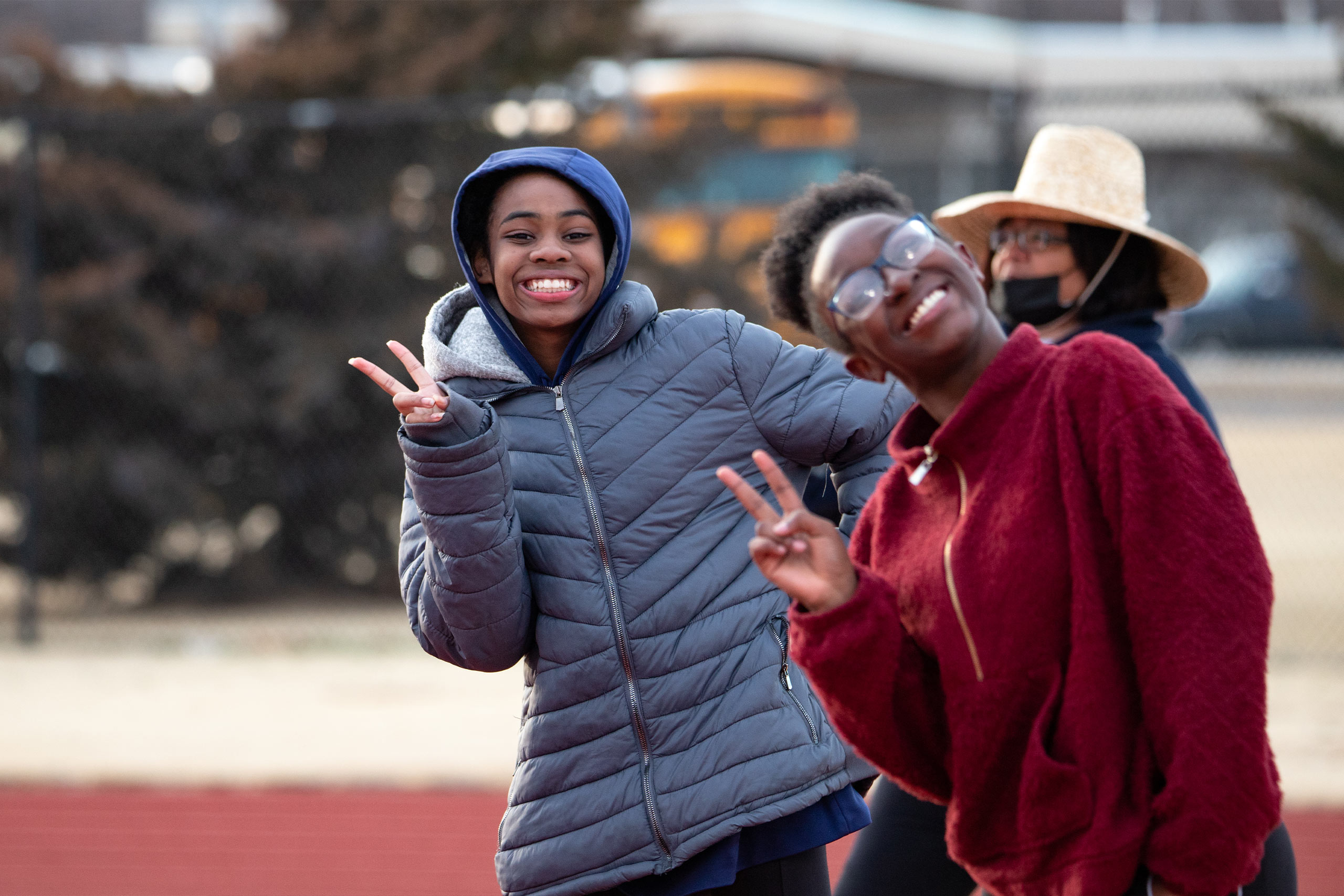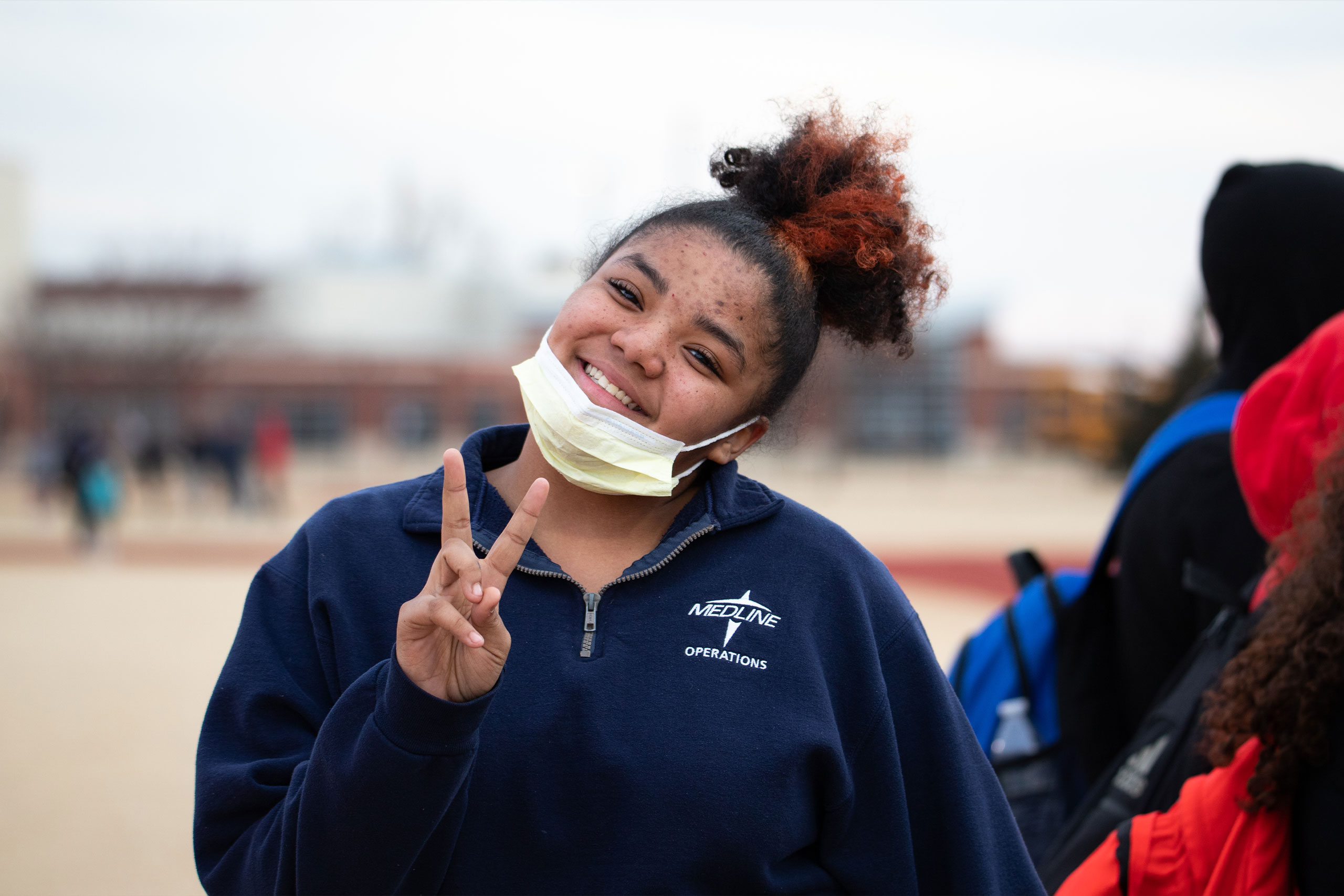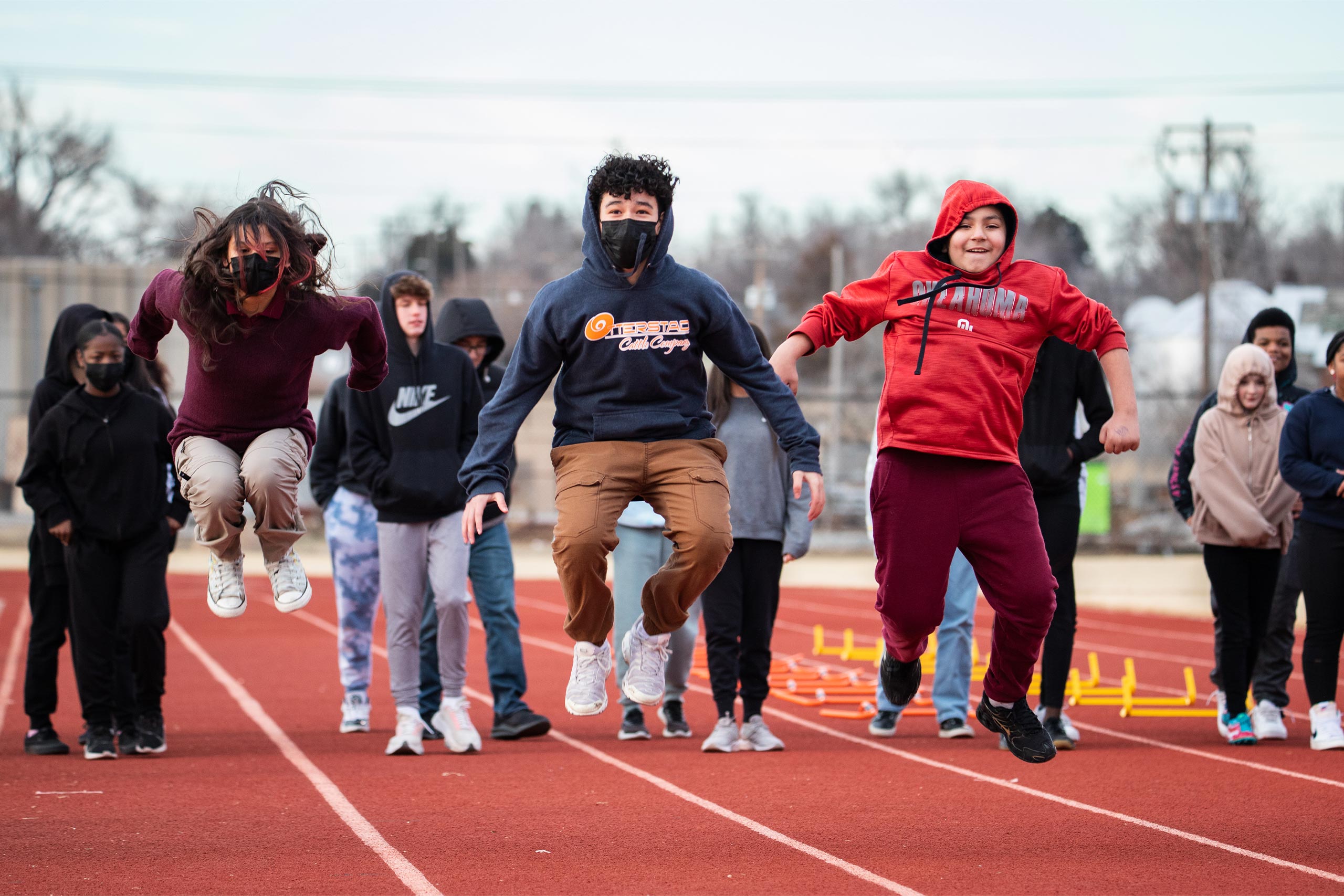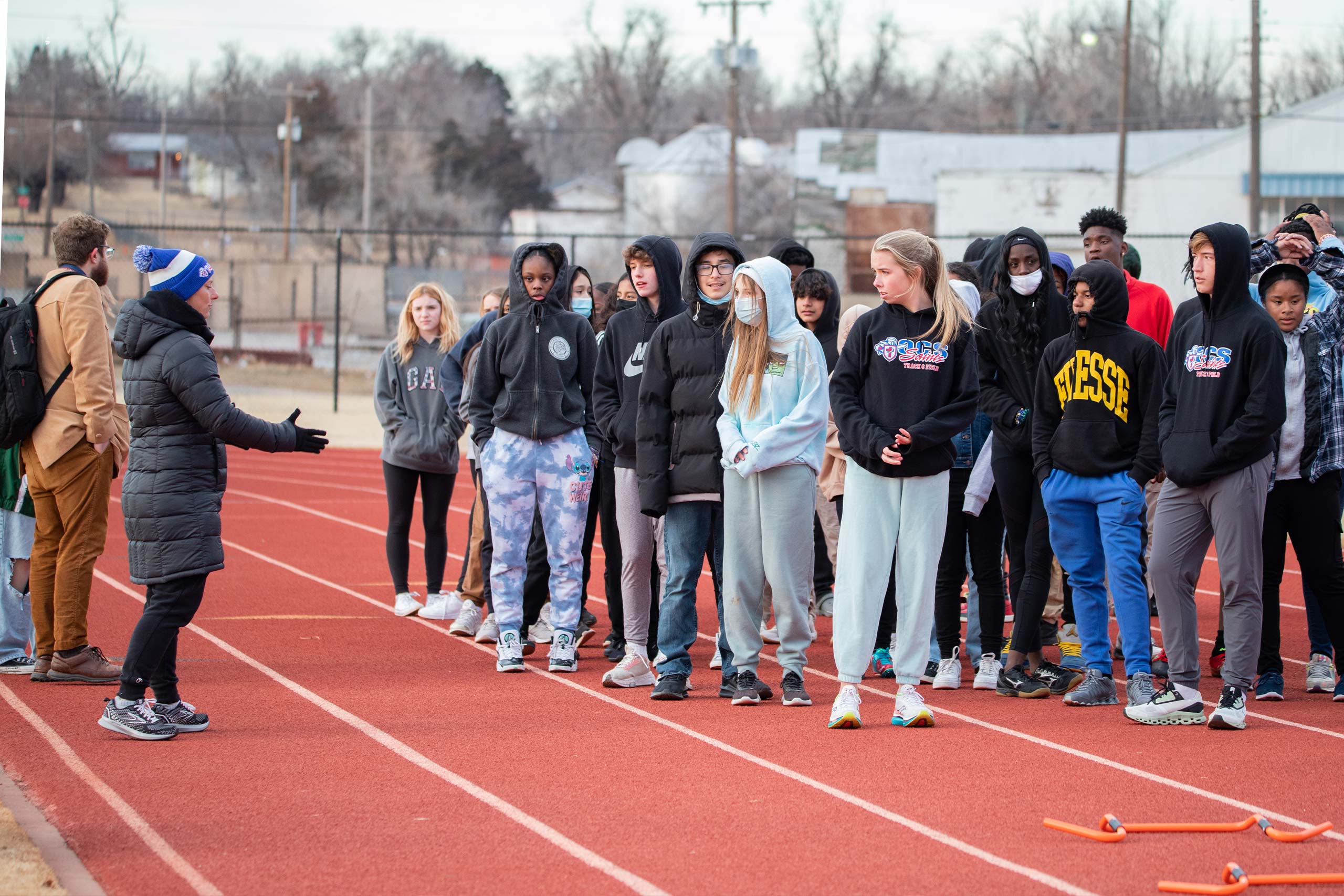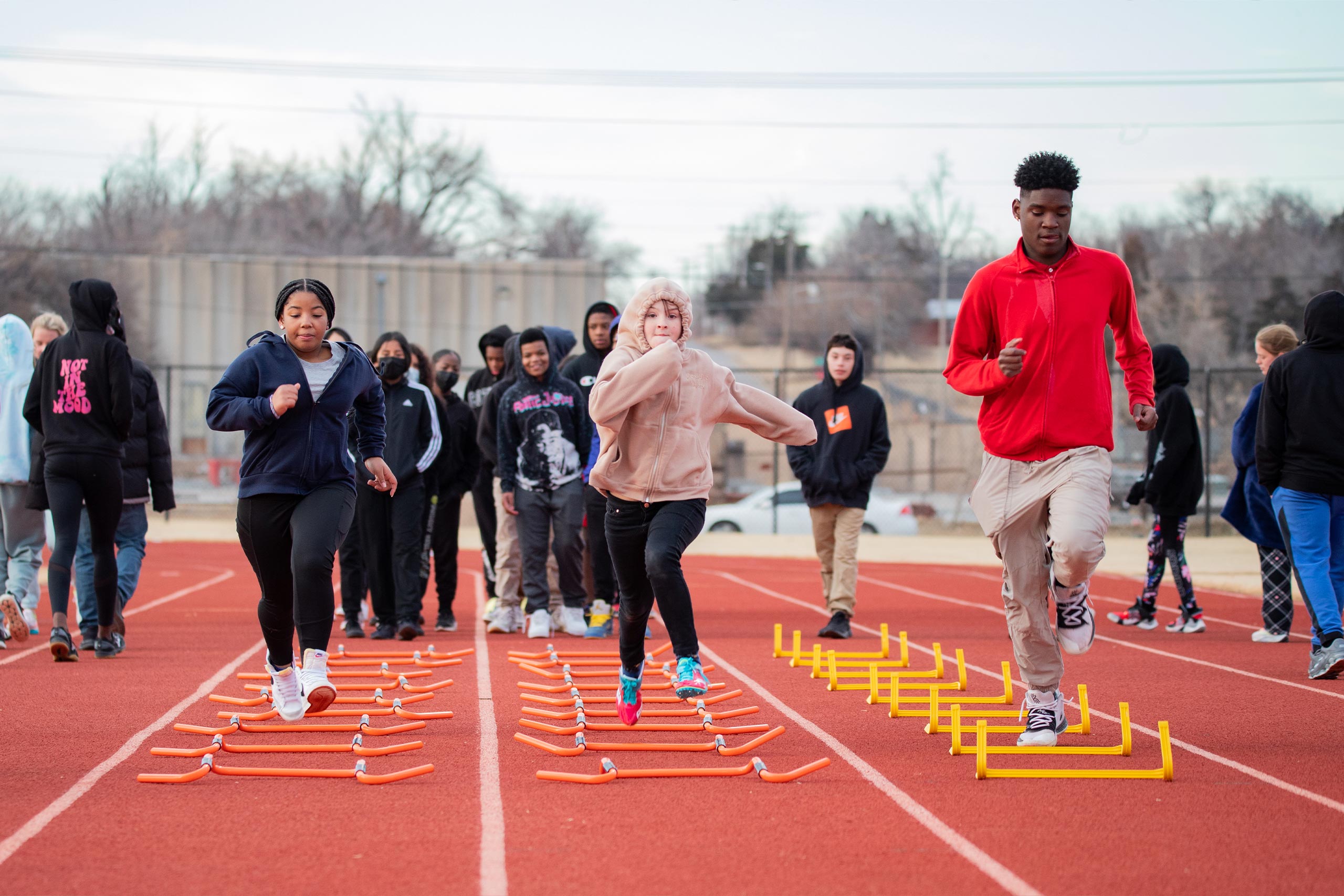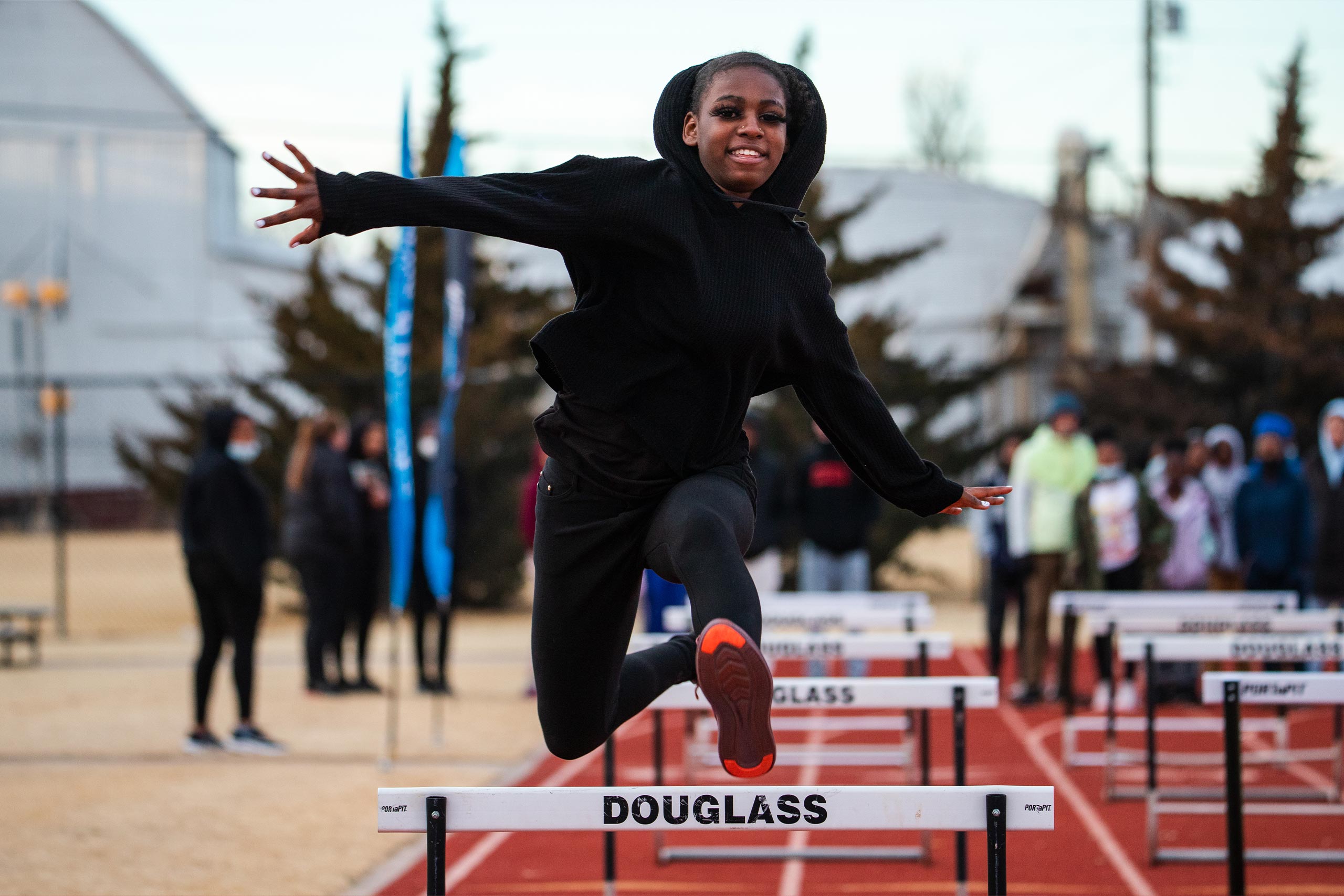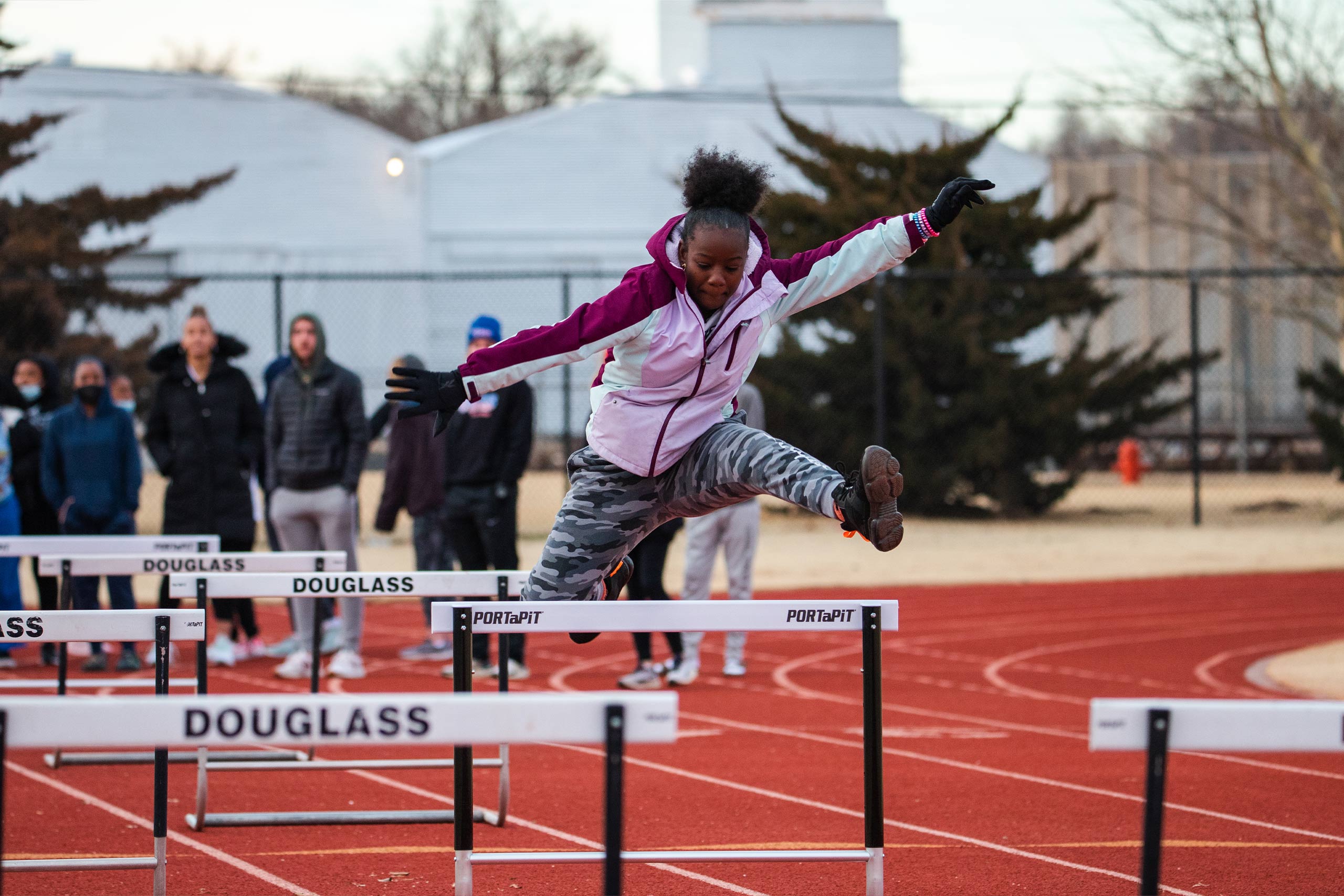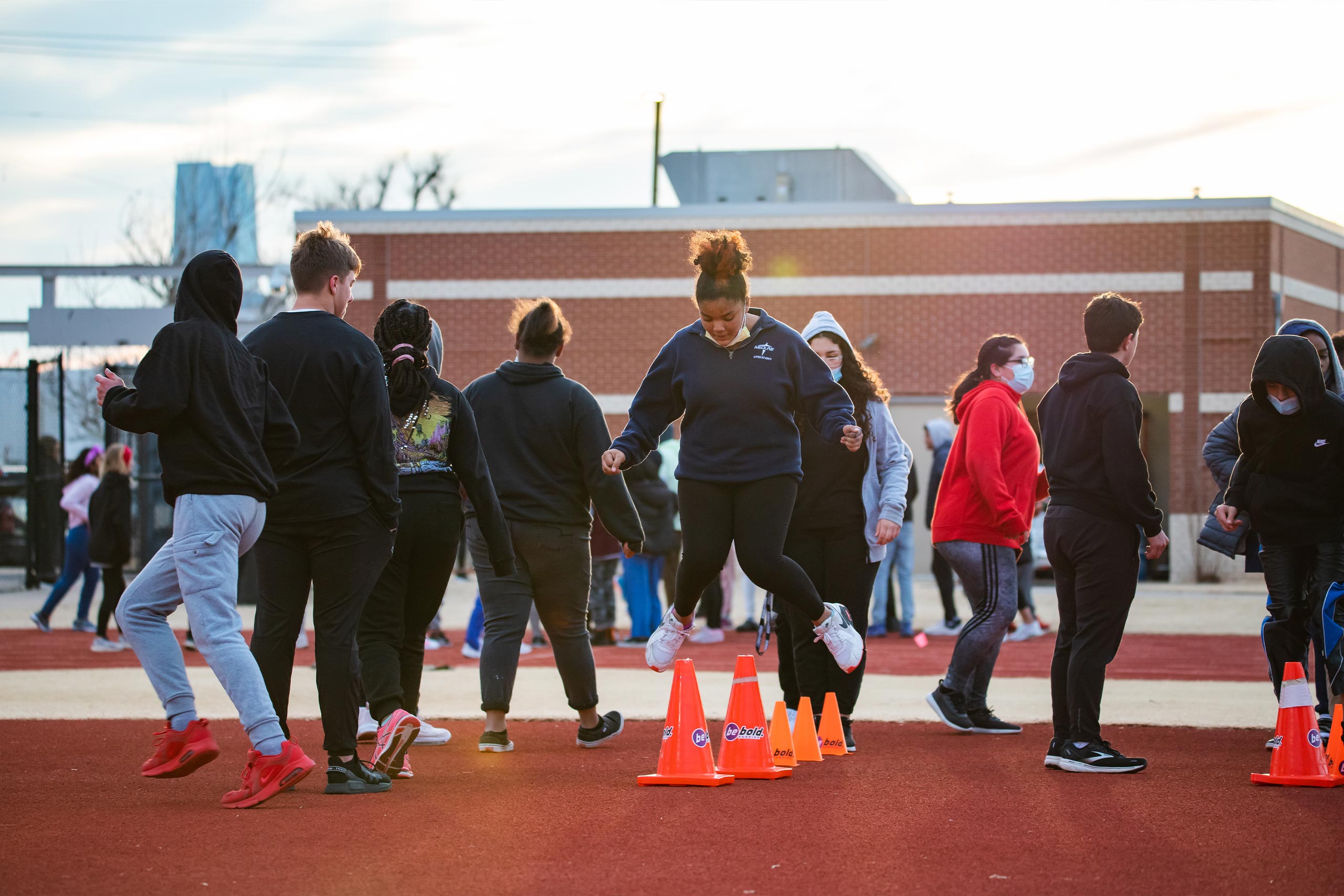 With coaching assistance from Be Bold. Running and Oklahoma Christian School, student-athletes cycled through participatory stations to receive live instruction on sprints, hurdles, long jump, shot put & discus, distance running, and dynamic warm-up & stretching.
To close out the fun-filled evening, Frezer Legesse—an OKCPS alum, OU All-American, former professional runner, and 2022 NAIA Indoor Track & Field National Coach of the Year—addressed the students at midfield under a fiery sunset.
As a former OKCPS student whose legs have taken him from Roosevelt Middle School and U.S. Grant High School all the way to a national championship at Oklahoma City University, Legesse is a powerful, real-life example of what OKCPS kids can accomplish if they get their heart, mind, and life on the right track.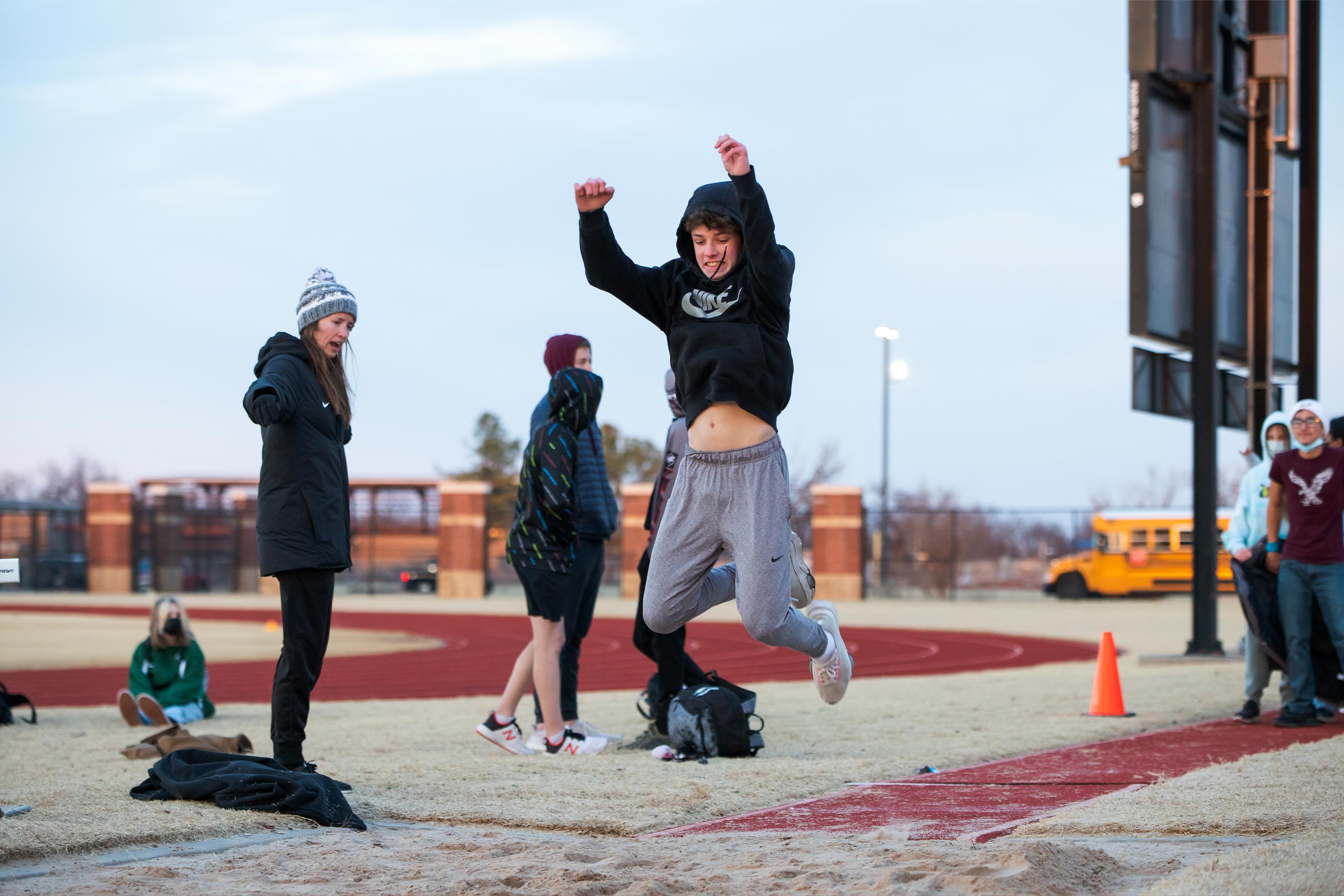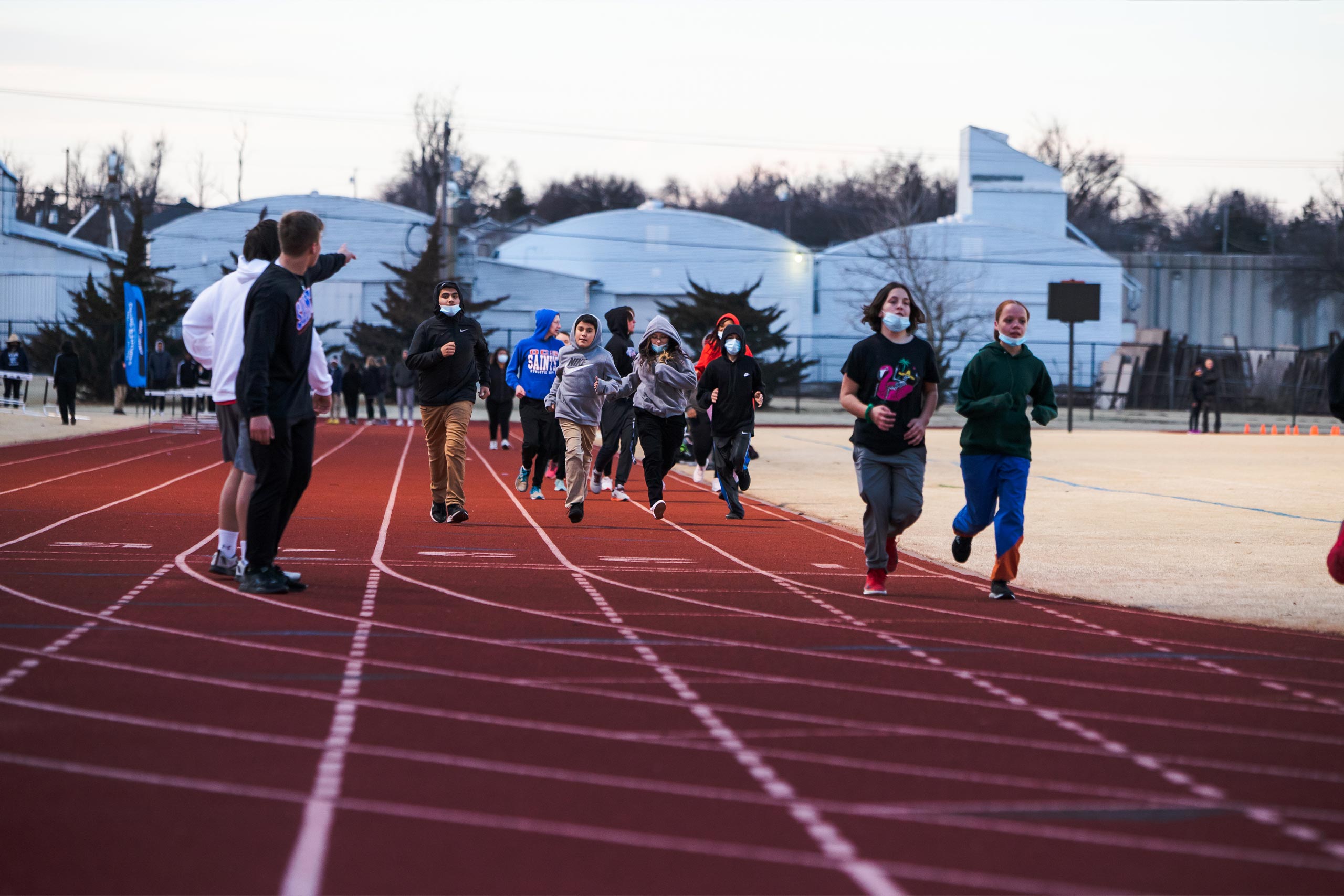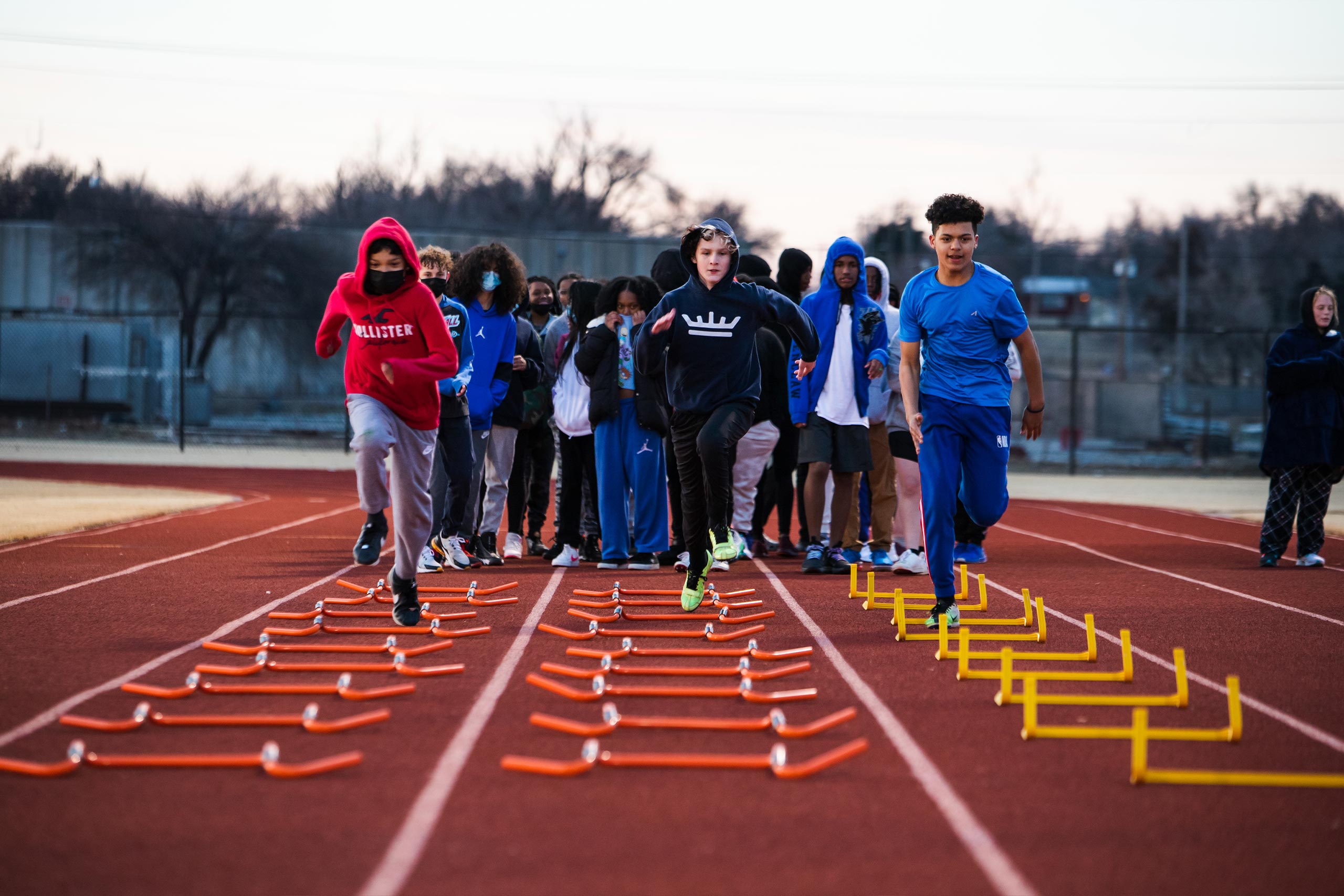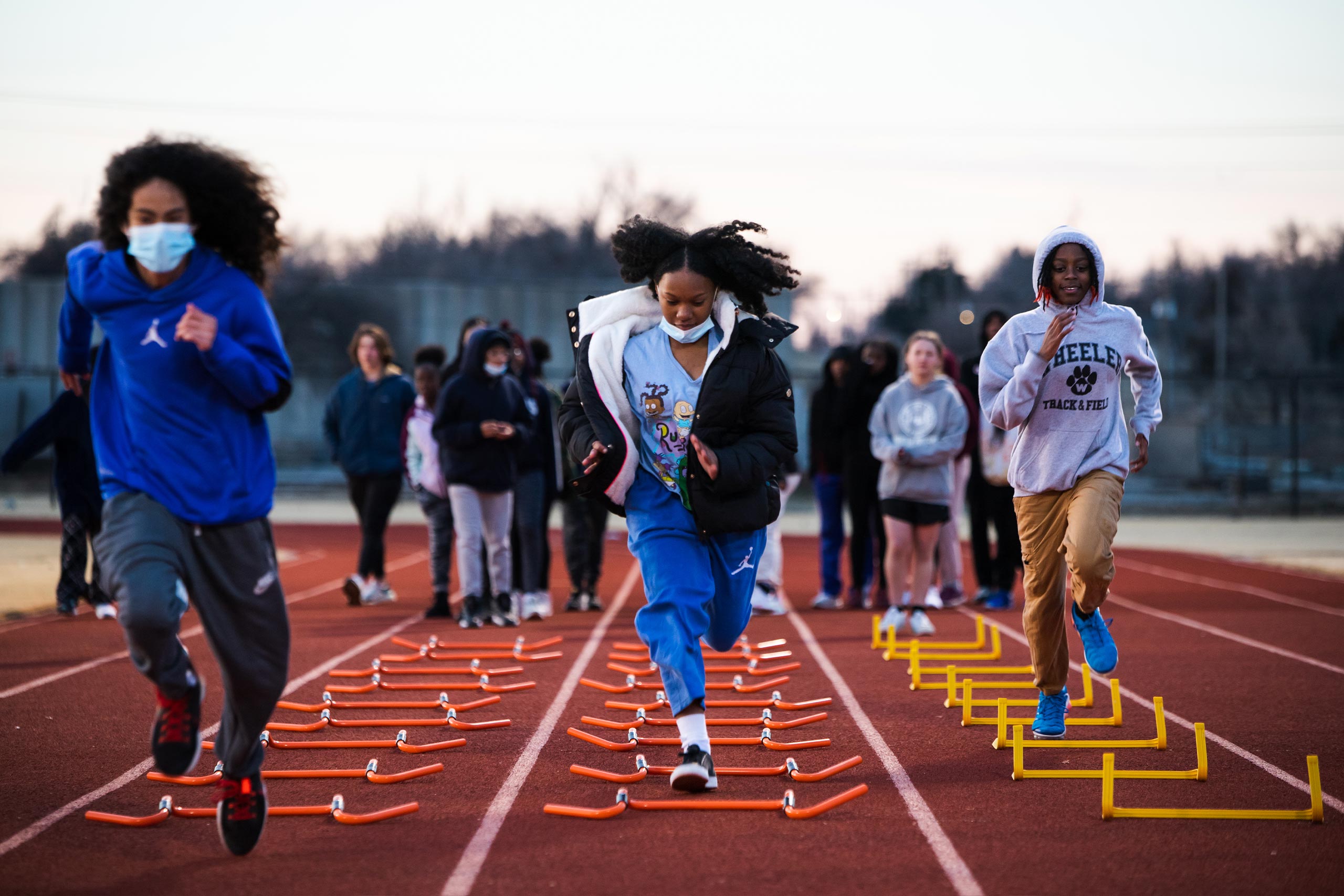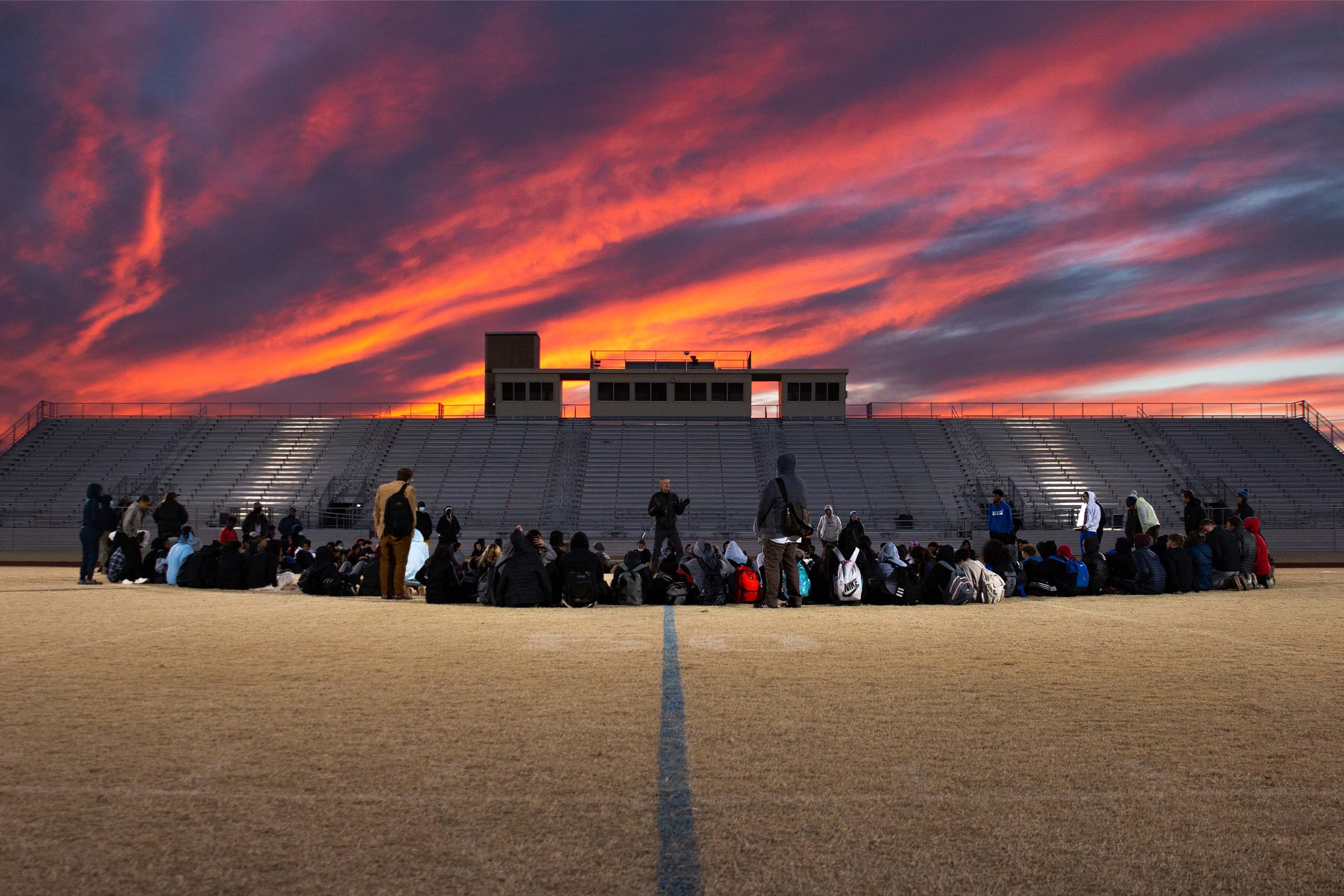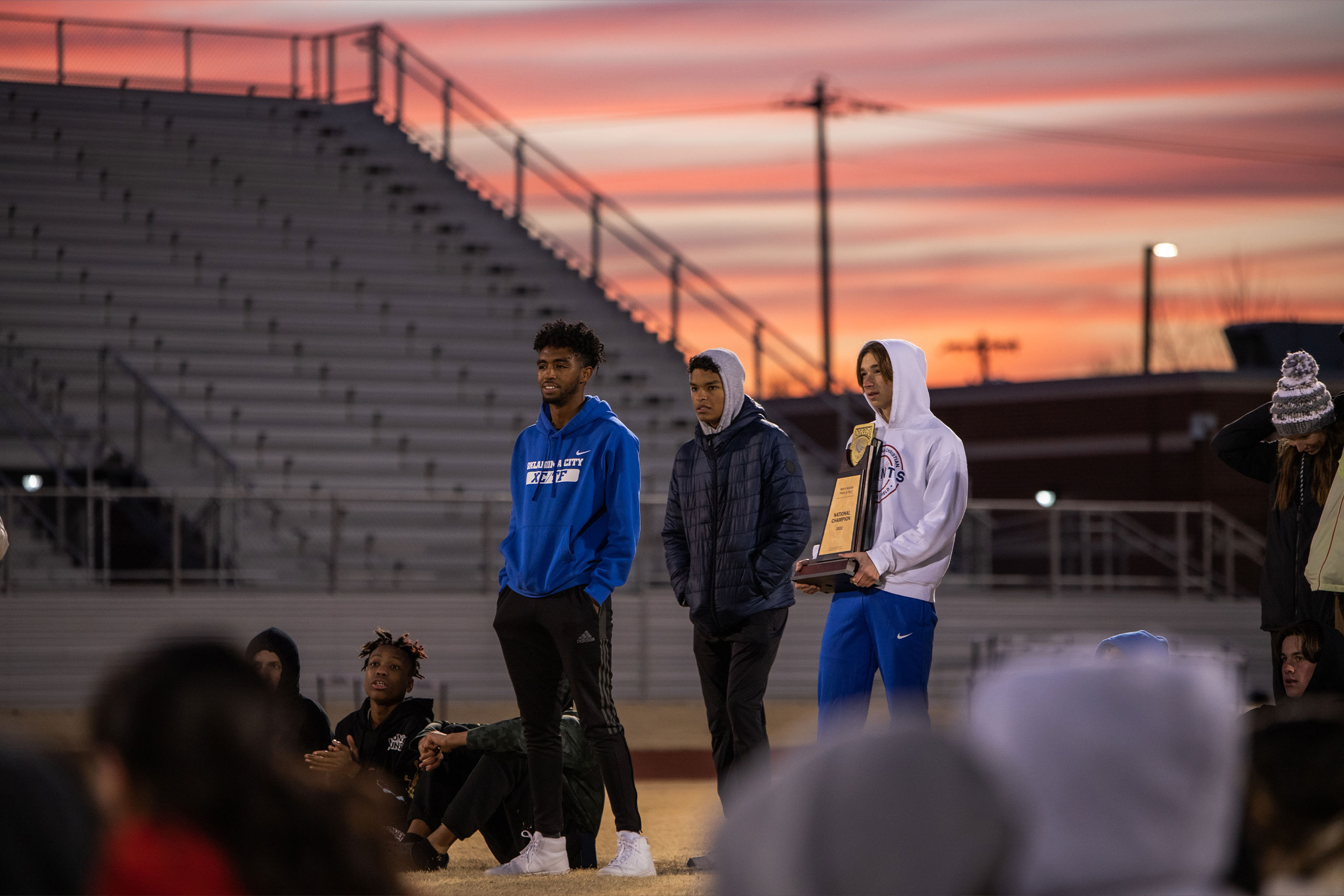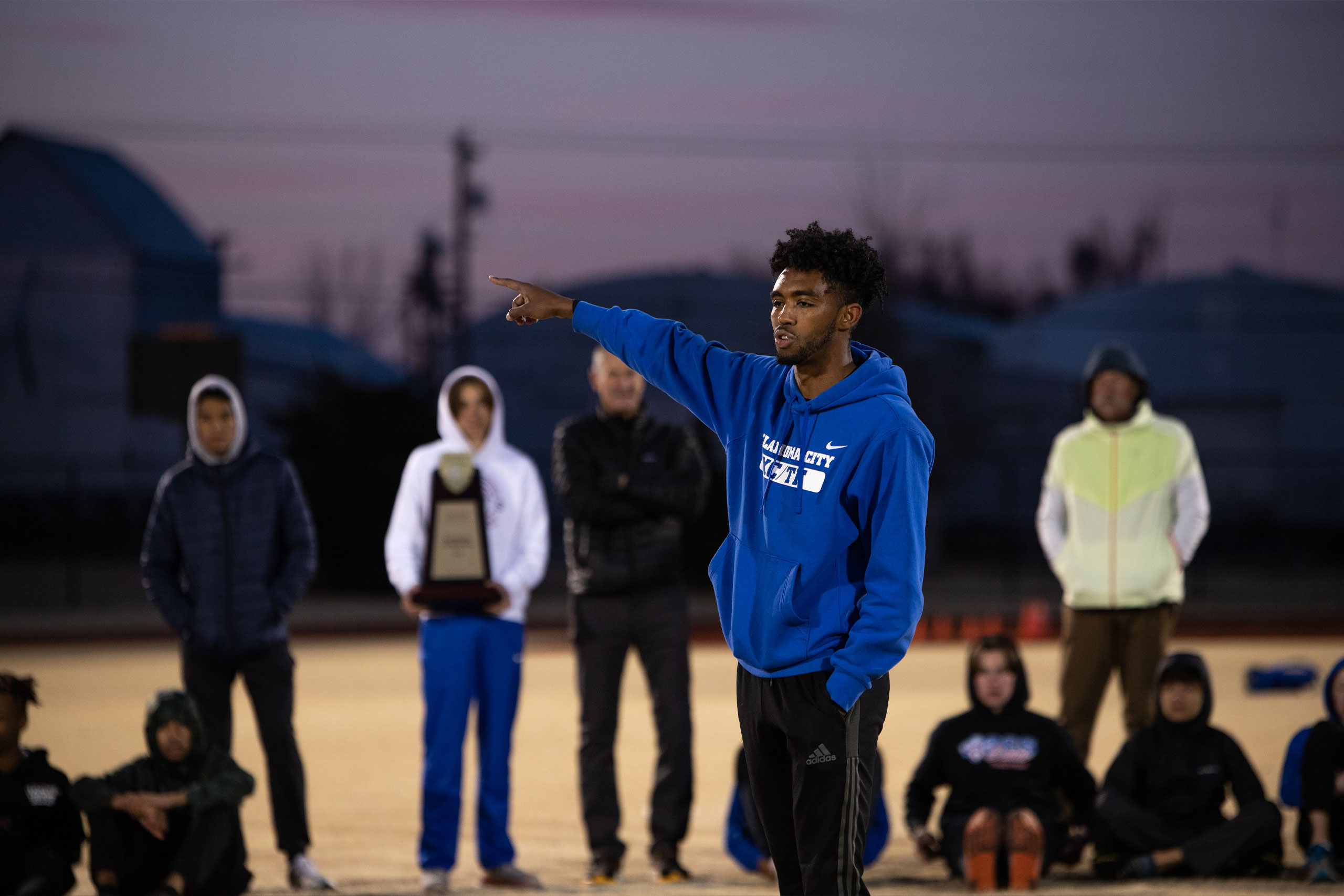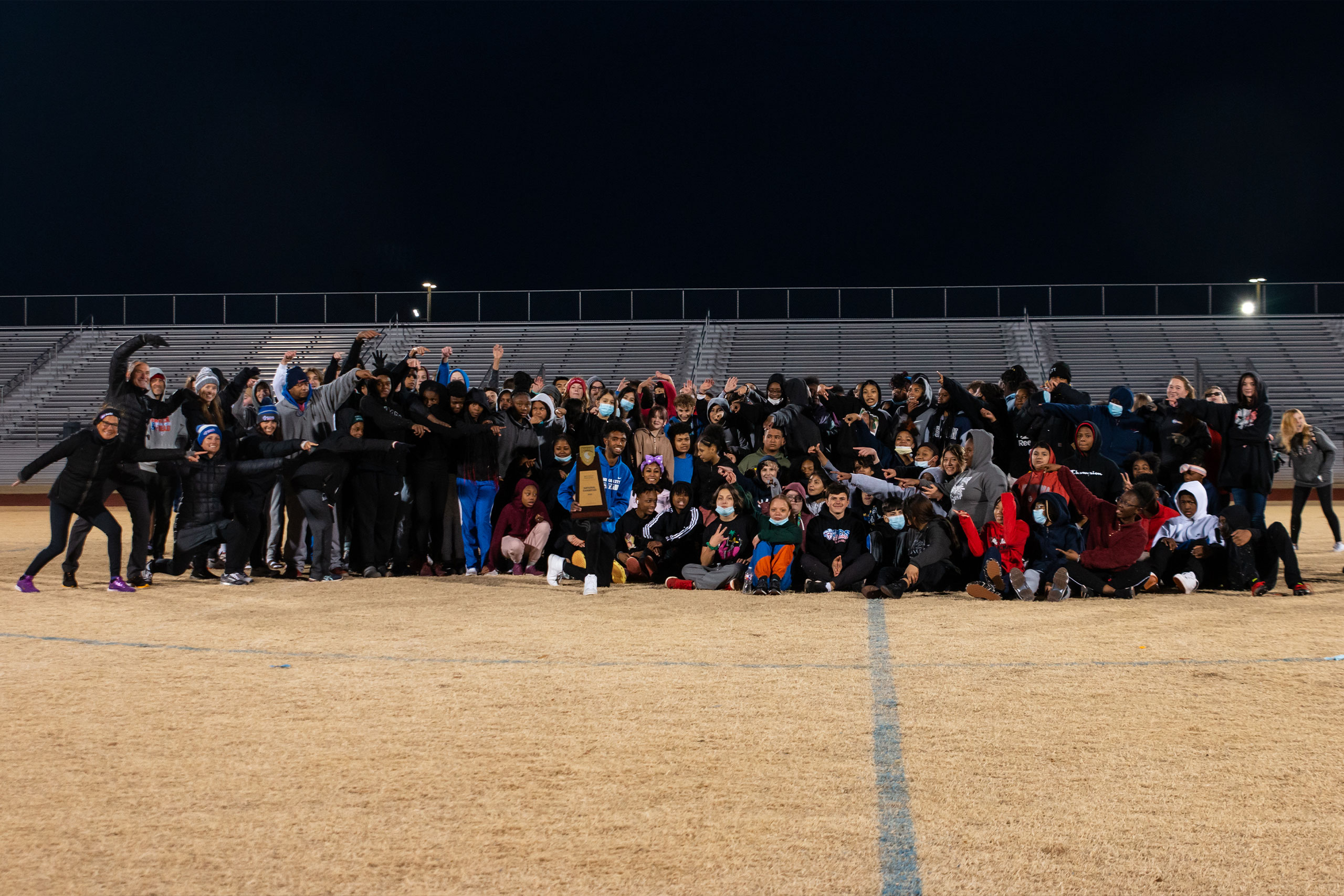 The Simon Greiner Track & Field Program is managed by Fields & Futures and exists to provide OKCPS student-athletes with the equipment and resources necessary to participate in Cross Country and Track & Field, compete at a high level, and find their path in life.
To learn more about the Simon Greiner Track & Field Program, visit SimonGreiner.FieldsandFutures.org