Symone Talley's dream is to build a career in a STEAM field as an architect designing houses and office buildings.
But before that, she wants to play softball in college.
If it sounds like she has her head on straight and her priorities in order, she does. And you can thank her parents for that.
The Classen SAS High School at Northeast freshman is a second-generation OKCPS student-athlete and the oldest daughter of Ayana and Duce Talley, two well-respected figures in the Oklahoma City Public Schools community.
Recently, we had the pleasure of featuring Duce and Ayana in our Why We Care campaign and hearing why they're so passionate about ensuring young OKCPS students have the opportunity to receive a quality education and experience the benefit of team sports.
But as inspiring as their story and dedication to OKCPS is, the segment's most uplifting moment came when they surprised Symone with a personal message about how proud they are of her hard work and determination.
For the next chapter in the Talleys' Why We Care story, we followed up with Symone to see how sports have impacted her life and how new athletic fields and facilities are building brighter futures for students and communities all over Oklahoma City.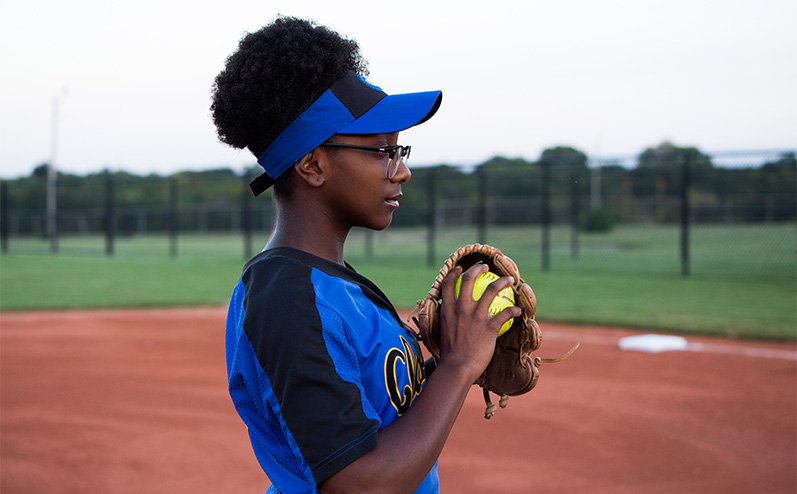 Why are sports important to you?
Softball is fun! It's an opportunity to gain relationships with friends and show the talent I have been given. It also gives me a chance to go to college for free!
What is your biggest sports goal or dream?
To go to college on a softball scholarship.
How has playing sports impacted your life?
Sports make me work hard, and practice has helped me get better. I have to put in a lot of work to get what I want as a student-athlete.
What impact has it had on the people around you?
My family loves to come out and watch me play. It is a family activity for all of us. We have been able to go on lots of softball trips as a family and always make it a vacation for us. It has also led my younger sister, Lauren, to play softball.
Is there a lesson you've learned from playing sports that you can apply elsewhere in life?
I have set many goals for sports, like hitting the ball over the fence or learning a new pitch, for example. Learning how to set goals is a lesson that you have to apply in life.
Finish this sentence: A team is…
A group of people that stick together and always have each other's back.
What was it like being part of the Fields & Futures "Why We Care" campaign?
Fun! I was so excited to be featured in the video. The cameras, pictures, and drone video were awesome. I've known about Fields & Futures for a long time. We've been playing on new fields they've built since I was in 6th grade. The fields are beautiful!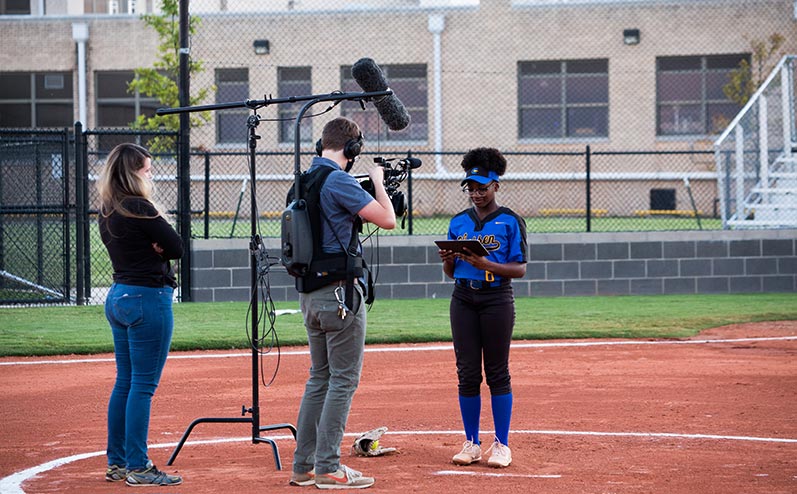 What was your favorite memory of the video and photoshoot?
The video message my parents sent me on the iPad made me want to cry. I didn't expect that. I was overwhelmed and speechless.
How does it feel knowing there are people all over Oklahoma City that you've never met rooting for you and investing in your school and community?
I'm very proud that the Oklahoma City community is so supportive of the OKCPS school district and that I go to a school where I can play sports and win to make them even prouder.
How important do you feel is it for young athletes to have access to quality athletic fields and facilities?
Very important because it gives student-athletes an opportunity to do what they love and share it with the world.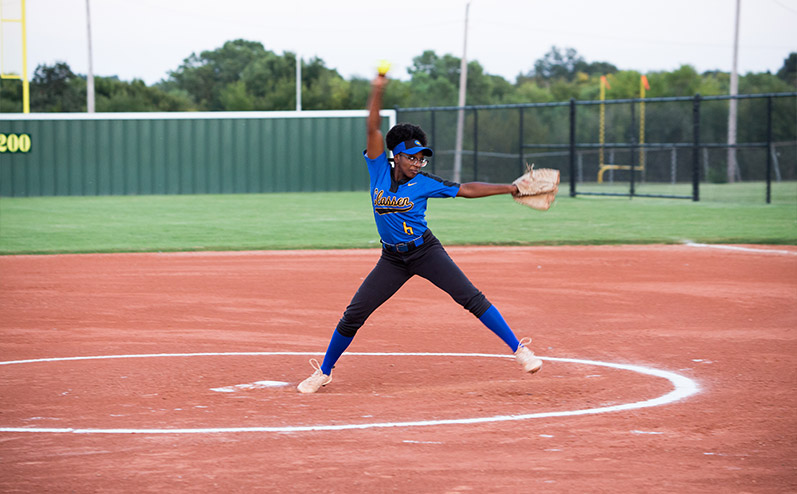 How does it make you feel when you get to play or practice on a new field?
It's exciting to be able to play on a field that is so nice. I've played on some really neglected fields, and it makes a big difference in your attitude when you have good dirt, chalk lines, new bases, and grass that isn't muddy!
What is your biggest life/career goal or dream?
To have a career in the arts and stem field. I want to be an architect and design houses and office buildings!
Imagine it's 10 or 20 years in the future; what words of advice or encouragement would you give to a young student-athlete standing in the same shoes you are today?
Keep going! Even though you may experience some losses, there will always be days when you win and have success.