More than Fields.
Fields & Futures is a registered 501(c)(3) nonprofit organization founded in 2012 by Oklahoma City residents Liz and Tim McLaughlin.
After seeing firsthand the poor condition of many athletic fields in the Oklahoma City Public Schools (OKCPS) school district, the McLaughlins connected the dots between the district's below-national-average rates for graduation and sports participation.
With that revelation, Fields & Futures was created with a singular aspiration:
To help OKCPS put more students on a better path to graduation by growing sports participation at the middle school and high school levels.
The way to accomplish this was clear – rebuild and maintain athletic fields across the entire district.
10 years and 65 completed projects later, the results can't be ignored.
By building better athletic fields, we are building better students, better leaders, and a better future.
Tim McLaughlin
Founder & President
Our City. Our Kids. Our Future.
Serving 32,000 students and encompassing 135.5 square miles across the Oklahoma City metro, there isn't a more accurate representation of OKC's character than OKCPS.
Unfortunately, in many cases, this character had not been cultivated for years. Once-proud communities and schools had been neglected. Crime and hardship had taken hold.
But, like the spirit of their city, the students served by OKCPS are resilient and hopeful. They are hungry for opportunity. And, most importantly, they are ready to show what they will do once it is theirs.
Before our first field project in 2012, it had been decades since most OKCPS schools had well maintained athletic fields. Sports participation had dwindled. Kids didn't want to play on patches of dirt littered with rocks and standing in water.
But the tide began to change as soon as dirt started to move at Jefferson Middle School. Suddenly, the eyes of the city were upon us. Communities took notice. Kids got excited. Rosters grew. Hope and pride were restored.
Jefferson's multi-sport complex was proof the district was committed to empowering its students, creating opportunities, and changing its culture.
By the time we were finished at Jefferson, OKCPS and Oklahoma City Public Schools Athletics were picking up momentum. Twenty fields later, the kinetic energy hasn't dwindled.
Today, more students are playing more sports. More coaches are changing lives. More teams are influencing actions. More students are realizing their potential.
More Fields = More Kids on Teams = Brighter Futures.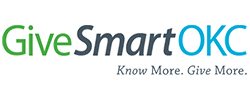 Contact Information
7001 NW 164th
Edmond, OK 73013
405-605-9550
EIN #46-4569055
Tax Documents
Audit Reports
Oklahoma City Public Schools
District Superintendent: Dr. Sean McDaniel
District Athletic Director: Eddie Wright
www.OKCPS.org
Meet the Fields & Futures Team