Baseball is the ultimate team sport. Not just from the sense that it takes the collective efforts of the entire lineup to score runs and make outs but even more so because a team's culture plays a critical role in its success.
If you've ever spent time on or around a baseball program, you know this to be an empirical truth. Baseball is fun. It's loose. It's bobbleheads, batboys, and bubble gum on caps. Good teams work hard and embrace the lightheartedness of the game.
At Northwest Classen High School, Coach Aaron Todd is building that kind of baseball program.
Just three years ago, Coach Todd struggled to put a full lineup out on the field. This year, 20 Northwest Classen Knights helped raise the All-City Athletic Conference championship banner on their way to an 18-1-1 ACAC record.
While the program's newfound success can be attributed to various factors, one of the most important is the culture that Coach Todd has cultivated. Baseball is a sport that requires a balance of hard work and fun, and Coach Todd has managed to create that balance within his team. He knows it's not just about how well they play but also how well they get along and work together as a unit.
We recently had the opportunity to spend some time with Coach Todd and the 2023 Northwest Classen baseball team to discuss the program's turnaround and the role that baseball and other sports play in their lives.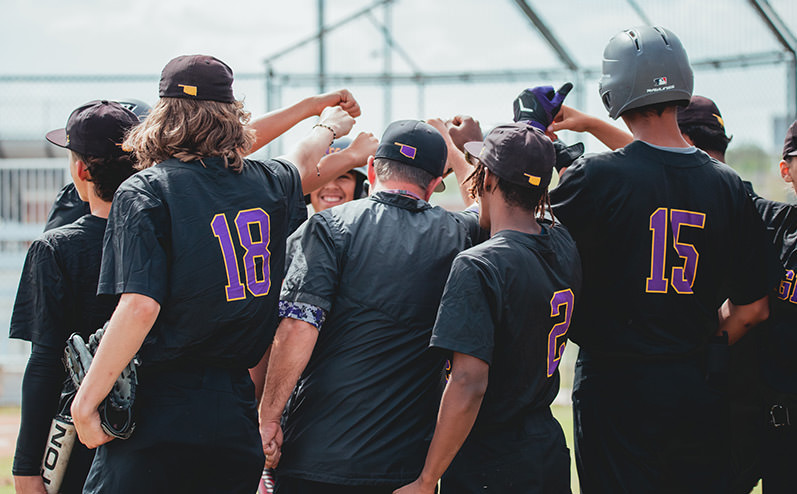 When did you realize you were meant to be a coach?
Coach Todd: I have always had an interest in coaching and have always loved the game of baseball. As a second career teacher and coach, it took me a while to get here, but I know I'm exactly where I need to be.
Was there a specific event or moment that lead you down this path?
CT: There was not one specific event or moment, just the good fortune to be around good people who have given me a great opportunity.
How long have you played sports and what sports do you play other than baseball?
Jaime Diaz, SOPH: All my life. I used to play soccer before baseball.
Adrian Vargas, FR: I started when I was very young around six years old. I play football.
Bowman Young, FR: My whole life. I've done football, track, and wrestling.
Zachary Mockelmann, SOPH: I've been playing sports since I was six. I also play football.
What's your primary position in baseball and what's your favorite thing about it?
Binh Nguyen, SOPH: I play outfield and I like getting easy outs.
Alfonso Alvarez, SOPH: I play catcher. My favorite thing is reacting to different situations.
AV: I play first base. My favorite thing is you get a lot of action.
JD: I am mostly an outfielder of all positions and occasionally a reliever. I like catching balls in the air but don't like when grounders get hit toward me. And I like the outfield glove style.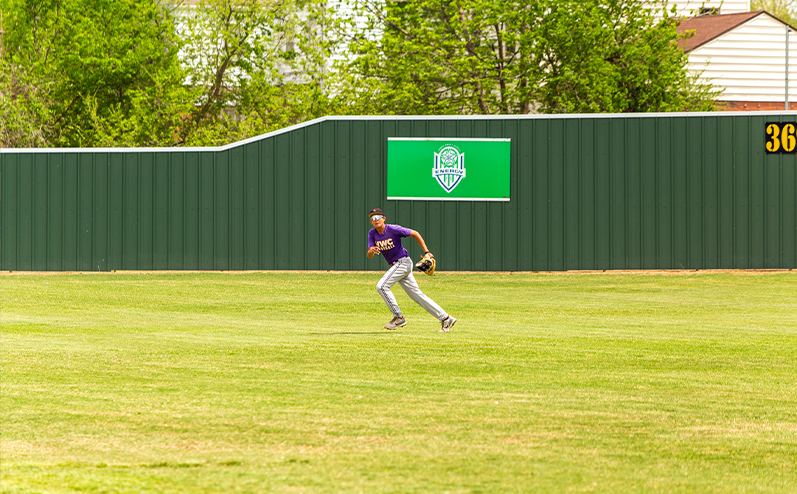 Why are sports important to you?
JD: Because they make me try harder at school and they can give me opportunities for scholarships.
AV: They help me mentally and physically.
AA: They're an outlet for me outside of school and home life.
BY: Because they help me with my daily situation in life.
ZM: It's not really the sport, it's the team that's important to me.
BN: They help me relieve stress.
Why do you play baseball?
BN: I started playing baseball in 2019 because that's when baseball became a sport in Vietnam.
ZM: I play baseball because I love the game. I've been playing baseball for years and I just really love it.
AV: It's a team-building sport and it's fun to play.
JD: Because I have just committed to it, and I really want to graduate knowing one day I'll be talked about.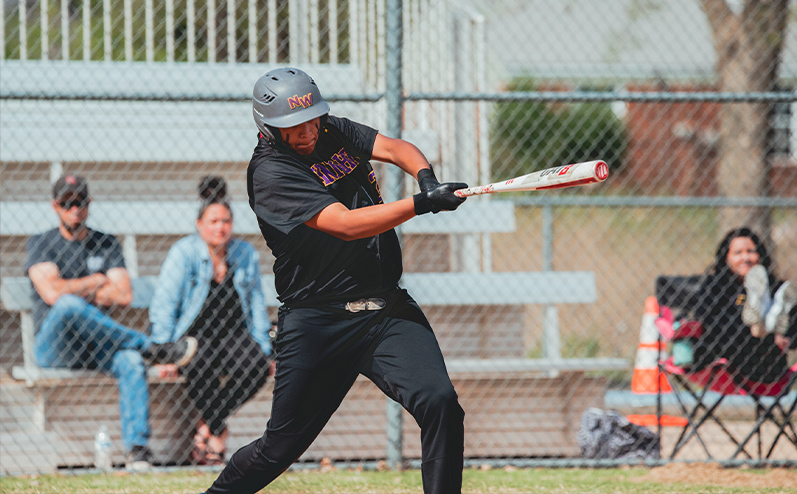 What is the NWC baseball team's greatest strength?
JD: I think our pitching rotation is really good right now.
AV & BY: Our defense.
AA: It definitely has to be our seniors and their leadership.
ZM: Our teamwork.
BN: Teamwork, discipline, and connection.
What is your favorite thing about being a coach?
CT: Getting to work with a great group of student-athletes and having the opportunity to teach the game of baseball.
What do you feel is your biggest responsibility as a coach?
CT: Making sure that each student-athlete understands that they are respected, cared for, supported, and that they know that they will be continually challenged to reach their potential.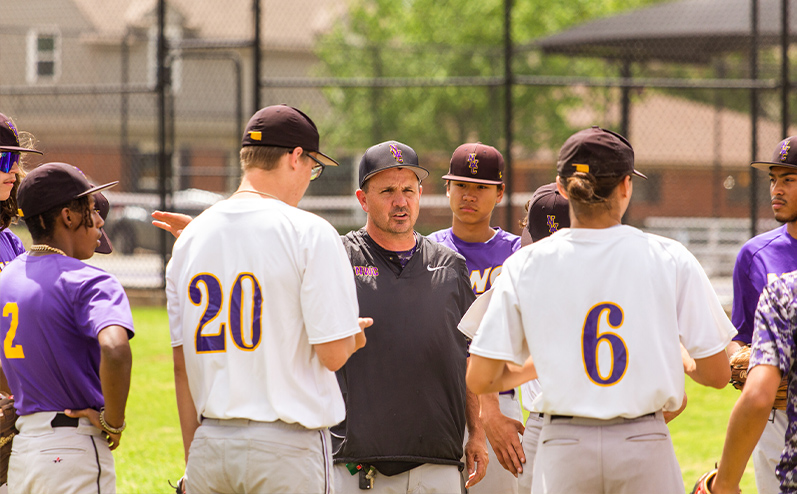 What role do you think a coach should play in a student-athlete's life?
BN: A parent.
ZM: A strong role model
BY: Seeing if they're okay and checking up on them
AA: A coach should be a figure that shows discipline for themselves and the team.
AV: A role model being there for their players.
JD: A mentor.
What attributes make a good coach?
JD: Knowing what they're talking about and connecting with their team.
AV: Being there for the players and making them better.
ZM: Good leadership, one-on-one learning, and understanding their players.
BN: Positive, enthusiastic, supportive, trusting, focused, goal-oriented, knowledgeable, observant, respectful, patience, and a clear communicator.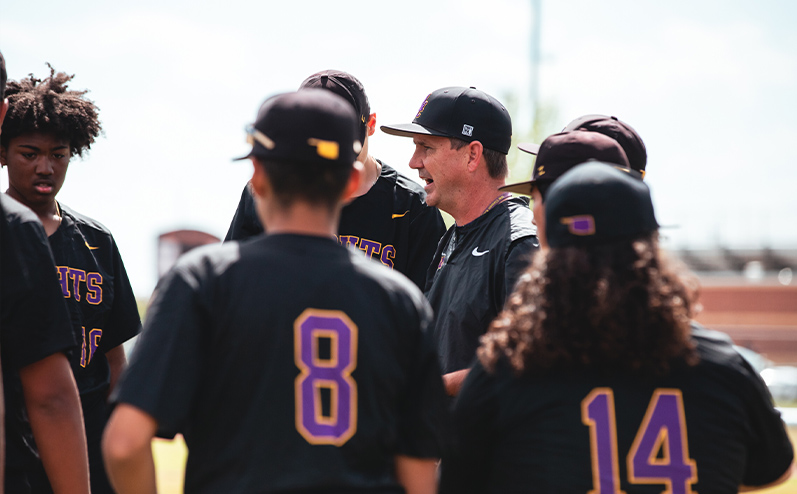 Do you have an example or story about how a coach has been a positive influence in your life?
JD: Last year, my coach helped me a lot with my grades, family, and baseball. And I know if I ask anything he'll help me out.
AA: My old coach who I still play league with has helped me out with gear and things like that, and also with advice on life.
ZM: A little over a week ago, I was going through something in my life and I was stressed out about it. Coach saw that I wasn't looking so happy he came up and talked to me and I told him what was happening. He said he would always be here for me and if I needed anything to let him know.
What has been your most rewarding coaching moment?
CT: Seeing the smiles and the sense of pride on the faces of our student-athletes when they experience success on the field or in the classroom.
What has been your favorite or most memorable coaching moment?
CT: Winning the ACAC tournament championship this season.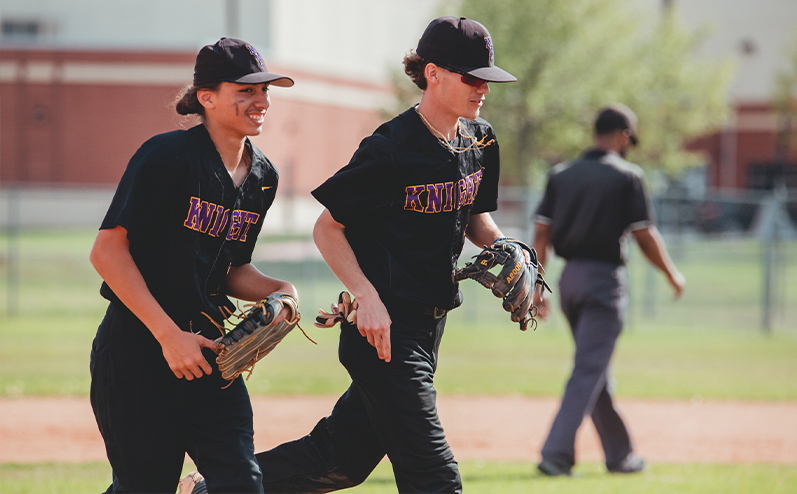 What's your favorite sports or NWC baseball moment?
JD: In the ACAC semifinals, I made a double play from the outfield to save the game and get us to the finals.
AV: Winning the ACAC tournament and the bond I've built with my teammates,
AA: When I was a DH and brought two runners home.
BY: Playing with this team and winning ACAC this year.
ZM: Hitting my first ever in-the-park home run and winning the ACAC.
BN: I love how happy the team and I were to become ACAC champions.
How important are sports in the development of a young person? Why do you feel this way?
CT: Sports give kids the opportunity to learn discipline, hard work, routine, and respect for themselves and a group. These are skills that will benefit them in whatever it is they want to do in life.
What is a lesson you've learned from playing sports that you can apply elsewhere in life?
JD: You really can't just give up. We've been down many runs multiple times but we've been able to climb back to the top.
AV: Don't show fear.
AA: It's ok to lose. That goes for any situation that can't be controlled by you.
BY: If want to play in games, you have to do the schoolwork first.
ZM: How to overcome obstacles as a team.
BN: Don't chase, don't beg, and give them the same energy they have.
What is the most important life lesson you learned as an athlete or through sports?
CT: The value of hard work, commitment, and respecting something bigger than myself.
What are you most proud of as the baseball coach at NW Classen?
CT: Helping to grow the program in the three years since the shutdown during the pandemic and watching them win the ACAC tournament championship.
What obstacles do you and/or the NW Classen baseball program face in building a competitive program?
CT: The biggest obstacle is in the development of younger players. We are working to develop and improve the pipeline from the middle schools into the high school program. We have several athletes on our roster who are starting from very limited baseball experience.
Participation has increased greatly in the past year. What do you believe led to this outcome?
CT: We have taught our athletes to play the game the right way, we have continually improved, and our record is starting to reflect that. Kids are seeing that they have a chance to be a part of something special.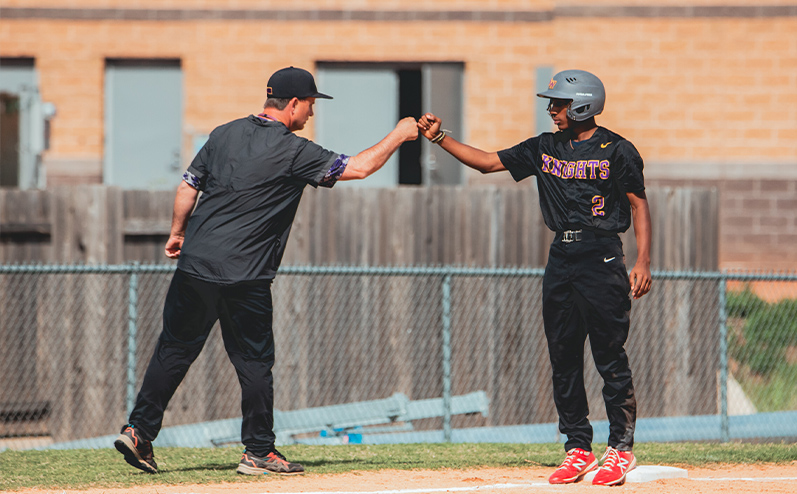 Finish this sentence: A team is…
AV: Great
AA: A team is a unit. We struggle together and get better together.
BY: Filled with great people that have your back and will help you if you make a mistake.
ZM: A team is family.
BN: A group of people who perform interdependent tasks to work toward accomplishing a mission.
How has the baseball program's culture changed since you've been the coach?
CT: There has been a shift in the attitude of the players. My first year here we were still trying to make sense of everything related to the pandemic. There was not a very high level of commitment or continuity among the players. Now, we have great practice sessions, grades and eligibility are not really an issue, and we are continually focused on getting better every day.
What are you most excited to see out of the program in the years ahead?
CT: I'm excited to see how we continue to build on the success we are starting to experience. What's great about these players is that they are not complacent or satisfied with where we currently are. I am excited to see how we continue to grow and develop as ball players and as students.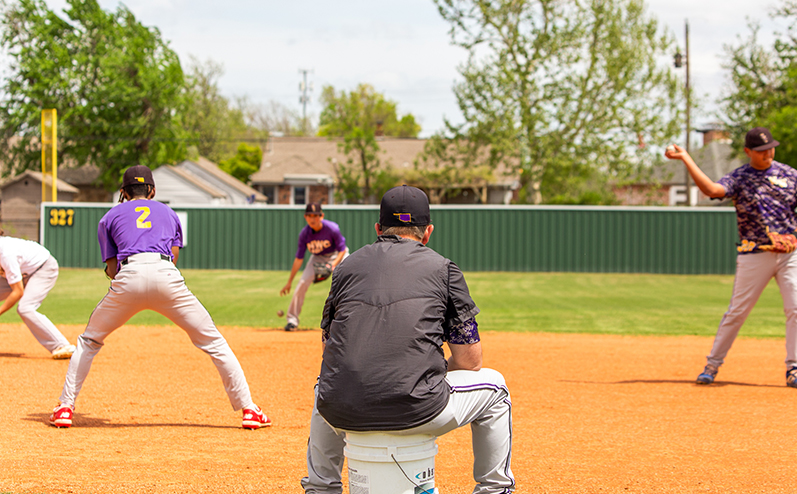 Do you believe access to quality fields and facilities have a positive impact on a school's student-athletes and sports programs? How?
CT: We feel so fortunate to have the opportunity to play in great facilities. Having a safe, well-maintained baseball field does wonders for not only the safety of our players, but it gives them a sense of pride and belonging.
How important is it for young athletes like yourselves to have access to quality athletic fields and facilities?
JD: Honestly, it's really important. I think that's what sets us apart from some big schools.
AV: When you feel good, you play good.
AA: It's very important because if they don't have access, they're not going to get better on the field and eventually won't even try.
ZM: It's really important because it would be way harder for young athletes to get better at the game they love without it.
BN: Providing them with quality resources can improve the skills of young athletes.
Do you think your focus on sports has helped you avoid trouble or bad choices?
JD: Yes, because I've been offered to do alot of bad stuff and I always think about baseball.
AV: Yes it keeps my mind focused on sports and not on bad things.
AA: It definitely does help with that. It makes me question choices a lot more.
ZM: Yes. When I'm playing sports, I stay to myself around the school so I don't get into anything.
BN: Yes, because I want to have fun on the field, so it's better to avoid trouble.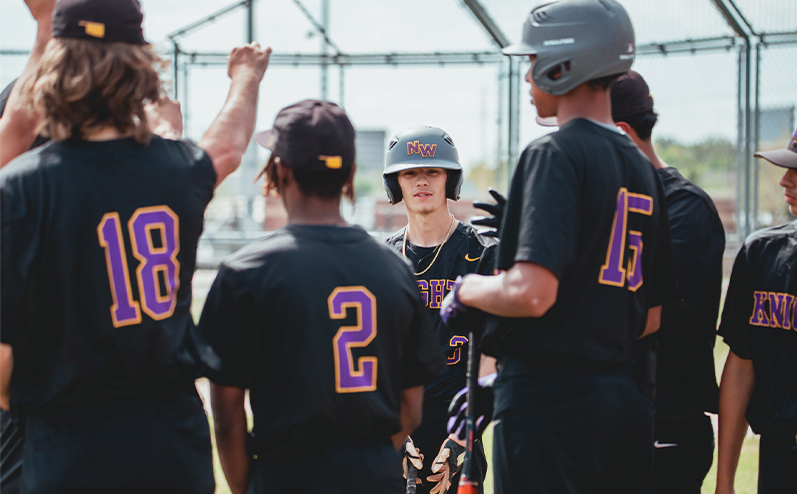 How does it feel knowing there are people all over Oklahoma City that you've never met rooting for you and investing in your school and community?
JD: Really good, I wish I could meet them.
AV: Their support is helping us do better.
AA: I'm very grateful for the support coming from it.
ZM: It feels amazing.
What is your biggest life/career goal or dream? This does not have to be sports-related.
JD: It may seem random, but I want to have an aviation license.
AV: To graduate college.
AA: Honestly, I want to be a musician/producer.
BY: To make it to the league one day.
ZM: I want to start my own real estate business.
BN: To go into the medical field.
Imagine it's 10 or 20 years in the future, what words of advice or encouragement would you give to a young student-athlete standing in the same shoes you are today
JD: Just keep trying and put in that work
AV: Don't show fear. Let them be scared of you.
AA: If you mess up it's fine. Breath and go again until you make it.
BY: That you're going to do good. Just put everything in God's hands and pray before and after every game. And try fixing the mistakes that you made at home or at practice.
ZM: Don't give up, kid. It might seem like you want to, but don't. Believe in yourself. You got this. Let's go!
BN: Just let things go their own way, don't force it.
Fields & Futures believes that sports help kids from underserved communities realize their purpose and potential so they can rise above their circumstances. What is one thing that many people may not realize about the kids you teach and coach?
CT: People need to realize that our kids here at Northwest Classen are doing amazing things every day.
Oklahoma City Public Schools is Oklahoma's largest school district, serving approximately 34,000 multicultural students across 135.5 square-miles area in the Oklahoma City metro area. More than 91% of OKCPS students are economically disadvantaged. Fields & Futures was created in 2012 to support OKCPS in its effort to put students on a better path to graduation by growing student participation in sports.