Everywhere you look, recreations are being rescheduled and vacations are being vacated. This summer just seems a little less simmering than the sunny season we all savor.
Usually, student-athletes would be taking full advantage of their time away from the classroom while beginning offseason training. But with the country still navigating a pandemic, it's understandable that many people are concerned about venturing too far beyond their front door.
And yet, after months and months indoors, folks across Oklahoma City are itching to stretch their legs and safely bask in the baking sun.
With this in mind, we came up with five social distancing-friendly summer outdoor activities for the residents of OKC to enjoy worry-free!
Take a Seat
This may seem like the opposite of stretching one's legs, but stay with us.
Dislodge yourself from the office chair, collect the kids buried beneath the couch cushions, and head on over to Oklahoma City's new state of the art Scissortail Park.
With plenty of lush green space, you'll have all the room you need to roll out a blanket, sit back, and breathe in the downtown skyline as you soak in some summer sun.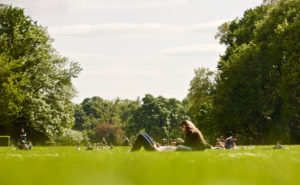 Take a Trip
Instead of cramming into a crowded aircraft, pack up a bag and hit the open road. Make a sweet escape from your home and disconnect from those devices as you reconnect with nature in one of Oklahoma's spectacular campsites.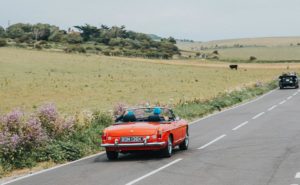 Take a Dip
Whether it's at a local lake or a private pool, swimming is a low transmission risk summer activity. And with the heat beginning to rise and roar, Oklahoma City's splash pads and community pools will be all our saving graces.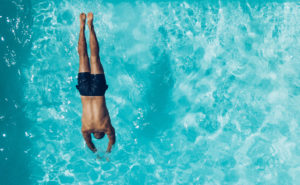 Take a Hike
You've been steadily striding through your neighborhood for a couple of months now. Maybe it's time to take it up a notch.
Kick off those tennis shoes, strap on some hiking gear, and set your compass for the Wichita Mountains. Once you arrive, stretch out those glutes and tighten up those boots because you're in for an all-terrain treat.
And if you don't feel like leaving the sanctity of the city, Martin Park Nature Center and Hefner Park have plenty of ground for you to cover.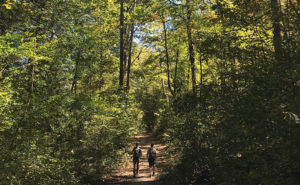 Take a Bike
Don't sleep on the classic. Nothing quite matches the freeing feeling of flying through the neighborhood on your own set of wheels.
And If you are wanting to take the fun outside of the neighborhood, Oklahoma City has a nice network of biking trails where you can ride solo or shift gears with your pedaling peers.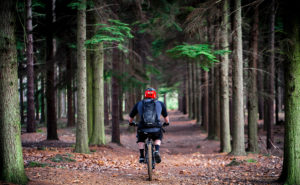 The Future Plays Here
As we pilot through this pandemic, it's still possible for folks across OKC to get out of their homes and safely enjoy the Summer splendor.
And student-athletes can maintain peak performance by conditioning and running drills in neighborhoods, athletic courts, and public parks across the city.
Learn more about Fields & Futures and how you can help ensure future generations of Oklahoma City Public School student-athletes receive equal opportunities to play.